Robert Patterson, owner of Texas Mountain Ranch, says four more deer from his deer breeding facility in Medina County have tested positive for chronic wasting disease (CWD). Patterson has been working with the Texas Animal Health Commission (TAHC) and Texas Parks and Wildlife Department (TPWD) since one of his captive white-tailed deer tested positive for CWD in June.
Patterson stated that 42 total whitetail deer have been killed and tested for CWD since July 28, and three additional positives were the result. He added that all four deer confirmed to have the CWD disease were males from the same buck, which leads him to believe the problem is genetic.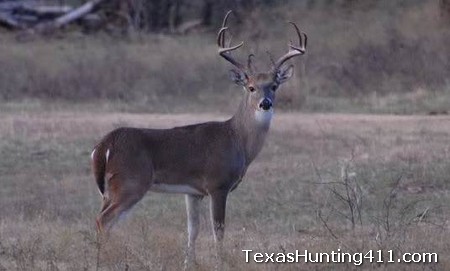 The Texas Mountain Ranch owner said he expects to have a final herd plan from TAHC and TPWD within the next couple weeks.
TPWD spokesman Steve Lightfoot said the test results were from a lab at Texas A&M and that they were being sent to a national lab in Iowa to confirm they are not false positives. He said the state agencies are still in discussions with Patterson about how to proceed now that CWD has been confirmed on the property.
The CWD task force advisory committee was given updated test results during a meeting in Austin on Thursday. The next meeting is not yet scheduled, according to Lightfoot, but it will be interesting to see how the movement of breeder deer and the deer hunting season within the state play out now that Texas is no longer CWD free.
If you love Texas, you will LOVE this video!