The Southern Lower Peninsula of Michigan offers some good, but challenging hunting for white-tailed deer. Abundant food and cover in the form of agricultural crops and scattered swamps and woodlots provide very good habitat across the Southern Lower Peninsula (SLP) landscape. This high-quality habitat, combined with relatively mild winter conditions, typically results in a more abundant and productive deer population compared to the rest of the state.
The 2016 deer hunting and harvest forecast should be similar to last year, with perhaps a slight increase in antlerless deer permits given the current conditions. Harvest in the Southern Lower Peninsula can depend heavily on the percentage of standing corn. If corn harvest is delayed going into the firearms season, a reduced harvest can be expected.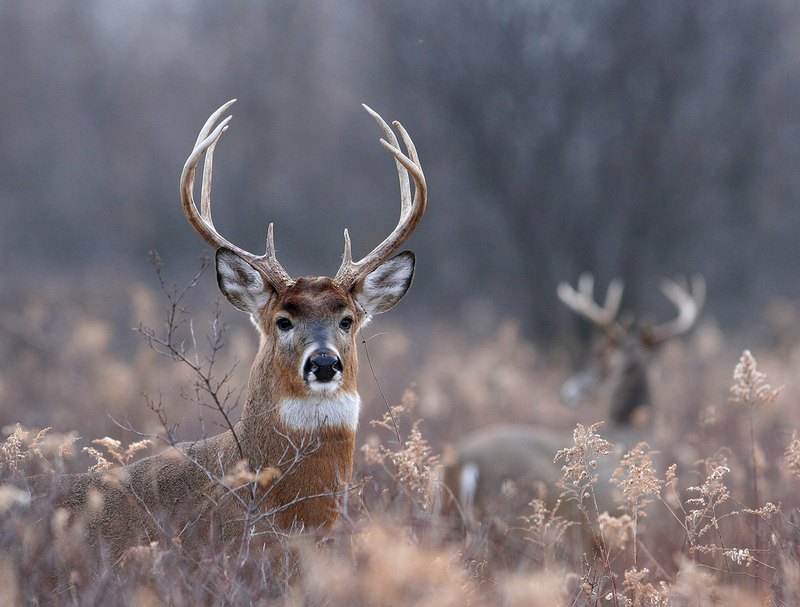 Lower Peninsula Deer Population
Over at least the last 10 years, whitetail population estimates and indices (including deer/vehicle collisions, crop damage complaints, and observations of deer by the hunting community and field staff) in the lower peninsula have stabilized or declined. In many cases, reductions intended to reduce conflicts that can occur when deer populations are high, though the the department of natural resources manages for enough deer for hunting and viewing experiences.
A severe outbreak of epizootic hemorrhagic disease (EHD) in 2012 drastically affected the deer population in many areas for several years. These areas have largely recovered from the outbreak. Though individual EHD outbreak sites affect deer at the scale of a township or smaller, these outbreaks have likely produced more variability in deer densities across southern Michigan than has occurred in many years.
Deer Management on Lower Peninsula
Management efforts are now being directed towards distinct areas at a smaller scale rather than larger. Research is under way to improve understanding of the duration of EHD impacts that hunters and landowners should expect to see where outbreaks have occurred. Earlier this year, a deer was confirmed to be positive for EHD in Berrien County.
Given the higher proportion of land in private ownership in Michigan's Southern Lower Peninsula, and the often small property sizes, state wildlife officials are working to find more ways to support increased deer harvest and habitat management decisions among networks of private landowners and hunters. While total whitetail population size is lower, the Southern Lower Peninsula of Michigan should offer good deer hunting this season.
If you love Texas, you will LOVE this video!