Deer hunters and others out of doors in the woods and fields of Tennessee are asked to be on the lookout for white-tailed deer that appear ill. A deer disease called Epizootic Hemorrhagic Disease (EHD) most often impacts whitetail in August and September through the first frost, according to wildlife officials.
Hemorrhagic disease (HD) may be caused by one of two closely related viruses, including EHD virus or Bluetongue Virus.The two viruses that cause the disease are spread by biting midges, small flies often mistaken for mosquitos by observers. Symptoms of HD in deer may include falling, drooling, lethargy, respiratory distress, emitting foam from the mouth or nose, and swelling of the face, tongue and neck.
A severe outbreak can kill 10 to 20 percent of the deer herd in a single year. "We reported four dead deer in a creek, all close to each other in the back pasture," a Central Tennessee hunter said. Tests are being performed to determine if the deer died of HD.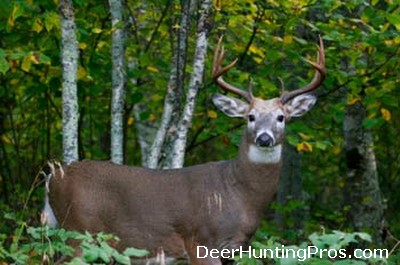 Finding dead deer in water is sort of a telltale sign that HD may be the culprit. Deer with HD get a high fever, try to cool off by drinking and that's usually the last place they visit. The viruses cause damage to blood vessels, causing hemorrhage within internal organs.
Biting midges are small biting flies that spread HD between whitetail deer. Their bites do not transmit disease to humans, but these "no-see-ums" are to be blamed for EHD epidemics across the whitetail's range.
Neither EHD nor BT viruses can be transmitted to people, and humans are not at risk by handling infected deer, being bitten by infected midges, or eating infected deer meat. It would, however, be wise to not consume any meat from a deer that appears ill, just out of precaution.
EHD virus rarely infects domestic animals, while BT is a known disease of domestic animals such as cattle, sheep and goats. People suspecting HD in domestic animals should have them tested for the virus.
Deer diseases such as HD can have a negative impact on deer populations as well as deer hunting, but it should be noted that not all deer die from HD. Some deer do survive and not all deer within a population will be infected within a given year. Hot, dry periods are typically when outbreaks occur, so dead deer found in late Summer or very early Fall are likely the victims of HD.
If you love Texas, you will LOVE this video!