All reports from the north indicated that the upcoming duck and goose hunting seasons should be a good one since it was a good year for waterfowl reproduction. Some of the best public hunting lands in Texas can be found on the coastal wildlife management areas (WMA) for waterfowl, including J.D. Murphree WMA. The 30,000+ acre WMA has been busy with wetland habitat management projects for decades now, making the highly productive marshes even more attractive for wintering ducks and geese.
Texas Parks and Wildlife Department invites the public to attend an informational meeting regarding the upcoming migratory game bird hunting season and ongoing wetland restoration efforts on Wildlife Management Areas along the Upper Coast of Texas. The public meeting will be held on Wednesday, August 14, from 6-8 p.m. at the J.D. Murphree WMA Headquarters check station at 10 Parks and Wildlife Drive in Port Arthur, on the south side of Highway 73 near the intersection of Jade Avenue.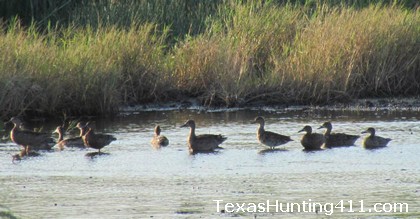 Wetland projects were completed on sites in the Lower Neches WMA and the J.D. Murphree WMA. Updates regarding public duck hunting access within the Upper Coast WMAs and information on rules and regulations, including leased public hunting sites, will also be available. Additional information regarding public hunting opportunity on TPWD owned lands is available by contacting the J.D. Murphree WMA at 409-736-2551.
If you love Texas, you will LOVE this video!