The J.D. Murphree Wildlife Management Area (WMA) is well known by public hunters for the fantastic duck and alligator hunting that it offers. This state-owned gem of a wildlife management area is chockerblock full of wintering waterfowl during most years—especially during really cold winters—making for excellent opportunities to get out in Texas' coastal marsh for some fast-action duck hunting. But the great hunting that occurs there is not by accident, it's because of sound habitat management for ducks and other water birds.
The J.D. Murphree WMA manager Jim Sutherlin will be recognized for his work in wetland habitat conservation at this year's Ducks Unlimited (DU) State/Provincial Wetland Conservation Achievement Award presented during the 76th annual North American Wildlife and Natural Resources Conference in Kansas City, Missouri. DU's Wetland Conservation Achievement Awards recognize individuals who have made outstanding contributions to the restoration and conservation of North America's wetlands and waterfowl. During the past three years, Sutherlin has worked with partners to successfully secure nearly $1 million in NAWCA grants and another $2 million from other grant sources to improve habitat management capabilities and habitat conditions along the Texas Coast for nesting and migratory waterfowl.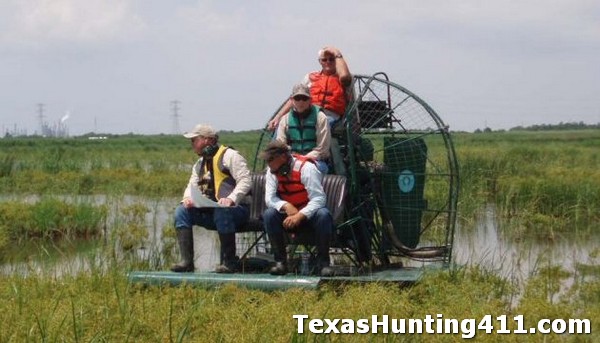 By understanding how waterfowl use resources, managers are able to attract and hold waterfowl on managed habitats. Where man-made or modified wetlands area managed, manipulations that emulate natural wetland complexes and water regimes provide diverse habitats for a variety of waterfowl, which creates awesome duck hunting opportunities. Congratulations to Jim Sutherlin for helping create better habitat for ducks, geese alligators, and for helping to provide a high quality public hunting opportunity. If you have not been out to the Murphee WMA for a hunt, I highly suggest giving it a shot during late December or January.
If you love Texas, you will LOVE this video!