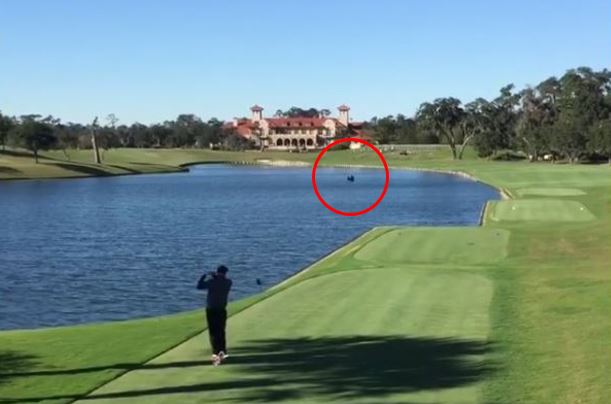 Want to see a flying duck get drilled by a golf ball right off the tee? Not something that anyone would request — but a golfer did unintentionally connect with a duck flying across the fairway recently, and the freakish ash was captured on camera.
In life, and death, it seams, everything is about timing. The golfer was setting up for a great swing and a duck was simply looking for "greener grass," so to speak. As it turns out, both were surprised.
The guy hit the ball, the ball hit the duck (both in mid-flight) and the duck hit the water.
If you love Texas, you will LOVE this video!