The 6,693 acre Kerr Wildlife Management Area is located near beautiful Hunt, Texas, in the Texas Hill Country and is owned and operated by the Texas Parks and Wildlife Department. This wildlife management area (WMA) was selected as a land base for the Edwards Plateau ecological area to develop and manage wildlife habitats and populations of native wildlife species, provide a site where research of wildlife populations and habitat can be conducted under controlled conditions, and to provide public Texas hunting and recreational use of wildlife in a manner compatible with the resource.
The WMA's primary mission is to function as a wildlife management, research, and demonstration site for wildlife biologist to conduct wildlife related studies and provide resultant information to resource managers, landowners, and other interested groups or individuals to acquaint them with proven practices in wildlife habitat management. Of course, the Kerr WMA is well known for its genetic and antler work with white-tailed deer, as well as white-tailed deer management.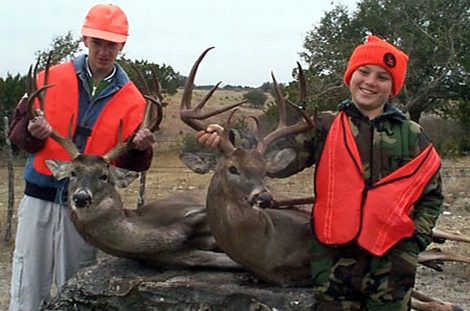 Principal wildlife species found on the Kerr Wildlife Area include white-tailed deer, bobwhite quail, javelina, wild turkey, mourning dove, fox squirrel, bobcat, raccoon, skunk, armadillo, ring-tailed cat, rabbit, gray fox, and many species of reptiles and migratory birds. The WMA is rich with wildlife, including the endangered black-capped vireo as well as the golden-cheeked warbler.
The Kerr Wildlife Management Area is located at the headwaters of the North Fork of the Guadalupe River. The Kerr WMA is representative of the Edwards Plateau habitat type of Texas.The Area was purchased in by the State of Texas in 1950 under the Pittman-Robertson Act using Federal Aid in Wildlife Restoration Program funds.
The Kerr WMA is open year-round, except closed for Special Permit (draw) hunts. The office is open 8 am to 5 pm on Monday through Friday. Tours are given on the first Friday of every month from August through October.
Kerr Wildlife Management Area
2625 FM 1340
Hunt, TX 78024
830-238-4483
If you love Texas, you will LOVE this video!