Texas has been on a good run when it comes to duck hunting over the past few years. Duck numbers have been solid despite some parts of the state lacking water in recent seasons, but the coast has held up during that time, thanks to more stable water conditions and good waterfowl production up north. Surface water is still looking great across the state thanks to an abundance of rain during the first-half of the year, but someone turned faucet righty-tighty just as the month of June began. Nothing new there; it's summer in Texas.
It's been a land of bears and honey in waterfowl terms, but recent news regarding waterfowl production sounds less than stellar. That's because water has been limited on the breeding grounds. "A remarkably high number of returning ducks had to compete for a remarkably low number of wetlands," said Dr. Frank Rohwer, Delta Waterfowl president and chief scientist. "That doesn't mean good things for duck production."
Water and ducks go hand-in-hand. Without water the amount of available wetland habitat decreases and that means fewer (good) nesting sites for ducks. Water has always been gold, especially for ducks.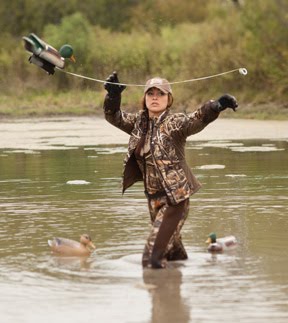 Delta Waterfowl:"We haven't seen a below-average pond count in a long, long time," Rohwer said. "I think we could decline from last year's count of 6.3 million to fewer than 4 million, which we haven't seen since 2003. Dry conditions almost certainly led to a lower initial nesting effort, a substantially reduced renesting effort and lower duckling survival in many areas of the breeding grounds. May and June rains in parts of Alberta, Saskatchewan and North Dakota probably helped in some local areas, but not enough to offset the overwhelmingly dry conditions when the ducks returned this spring."




According to observations by Delta biologists, and by USFWS pilots (which can be found online at flyways.us), dry conditions were most severe across the vital prairie grasslands of the Dakotas and southern edges of Alberta, Saskatchewan and Manitoba. Habitat condition improved for ducks up to average across much of Canada's parkland vegetation farther north.

"While the parklands fared better with water this spring, we know after decades of research that nest success there is chronically low, so duck production is often weak," Rohwer said.

Low pond counts can also decrease breeding population estimates, as species including mallards and pintails will overfly the dry prairies and settle farther north in the boreal forest and lightly surveyed areas. Fortunately, the record breeding population estimate in 2015 and moderate duck production last year should help minimize the declines.

"The total duck estimate should remain strong," Rohwer said. "Last year, the overall population estimate was 49.5 million, so I suspect we will still exceed 40 million ducks — which is well above the long-term average — thanks to high carryover from several good breeding seasons."
If you love Texas, you will LOVE this video!