Texas has the nation's largest feral hog population with nearly 2.6 million pigs. That means hog hunting likely good in your area, but at what cost? State officials blame the non-native animals for about $500 million in statewide damage, mostly to agricultural production but also impacting urban areas. Feral hogs were introduced to Texas by Spanish explorers in the 16th century. Since that time, these prolific swine have increased the size of their population, filling all suitable habitat across the state. They have probably even filled the unsuitable habitat. Feral hogs are not game animals; wild hogs are considered feral livestock, so their is no formal hunting season and no restrictions on harvest. Shoot 'em all! But now state officials have added another carrot to promote the control of feral hogs, money.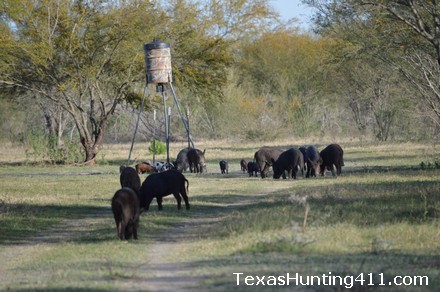 "Texas counties needing financial help controlling feral hogs are being encouraged to pair up and apply for $30,000 in grants. The Texas Department of Agriculture on Tuesday announced the County Hog Abatement Matching Program, or CHAMP.Commissioner Todd Staples says feral hog control efforts need to be coordinated across public entities and private landowners. Individual Texas counties must partner with at least one other county also working on feral hog abatement. Authorities set a July 1 application deadline. Selected applicants will get funding on a cost reimbursement basis. The projects require a minimum match of one dollar for every grant dollar requested, up to $30,000."
If you love Texas, you will LOVE this video!