Texas is still plagued by a long-term drought, but this year much of the state received enough timely rain to promote robust nesting by bobwhite quail. The reproduction effort this year will spur population growth that will should support what could be the best quail hunting season than in recent memory. But even if things are looking better this season, such short-term population changes do not reflect the long-term downward trend of Texas quail.
Since 1980, bobwhite populations in Texas have declined at a rate of about 5.6 percent per year. Scaled quail populations in western Texas have declined at a rate of about 2.9 percent per year. These numbers add up – or down to be more correct – to a 75 percent loss in bobwhites and a 66 percent loss in scaled quail. Many reasons are cited for the declines, but evidence points to changes in the quantity and quality of habitat as the leading cause.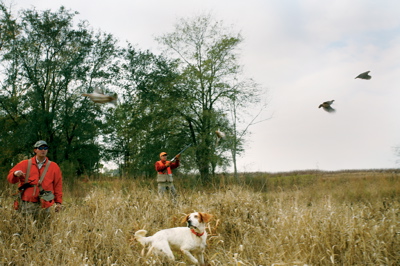 Besides quail, at least 24 other grassland birds are all in serious decline. The situation was highlighted in the "The State of the Birds 2014" report released Sep. 9, billed as the most comprehensive review of long-term trend data for U.S. birds ever conducted. The report stated "Since 1968, the grasslands indicator for 24 obligate breeding birds declined by nearly 40%." This explains why birding groups like the American Bird Conservancy are partners in the quail initiative. By restoring grassland habitat, it benefits many birds at the ecosystem level.
"Birds like the scissor-tailed flycatcher, even the meadowlark, a traditionally common bird that is now in decline—none of these birds are hunted, so hunting is not the issue," Perez said. "Even though the bobwhite is our flagship species, we don't have a narrow focus on a single species; we know when we improve grassland habitat we're helping dozens of bird species."
There was some good news for grassland birds in the national report, which went on to say their "…decline flattened out beginning in 1990. This recent stabilization noted in the 2009 report continues today, reflecting the significant investments made in grassland bird conservation…Conservation works!"
Quail restoration grants are guided by Texas Parks and Wildlife Department's Upland Game Bird Strategic Plan, a five year road map for quail recovery. This in turn is part of a national umbrella plan, the National Bobwhite Conservation Initiative.
If you love Texas, you will LOVE this video!