With temperatures heating up wildlife friendly water troughs are more important in Texas than ever. Hot, dry weather means wildlife will be in search of water, but is your water trough wildlife friendly?
Not all water sources are created equally. Some watering facilities may limit wildlife access based on their design. During periods of low rainfall, when many ponds and creeks dry up, surface water is limited. Many wildlife species of drown in troughs trying to reach water because they got in and then were unable to escape.

Troughs for Wildlife Need Escape Ladders
Escape ladders are an important part of a wildlife friendly water trough. These ladders can be installed in troughs to give animals a way out if they do fall in. These ladders can be made of many materials and may even include a series of rocks that act as stepping stones, but the material used for an escape ladder must be durable.
Wildlife ladders in troughs allow animals access the water, but more importantly, exit the trough. Instructions for building escape ladders are provided online by the Natural Resource Conservation Service in the following publications:
Evaluating Wildlife Friendly Watering Sites
Many troughs exist for watering livestock. In most cases, modifications to "working" troughs will have to be reinforced to a greater extent than a trough that is install strictly for wildlife use. Troughs that serve both livestock and wildlife are feasible, but planning is necessary to ensure you are meeting the needs of all of your constituents.
Check out the slideshow below for some great information on creating and restoring safe and accessible water sources for livestock, bats and other wildlife.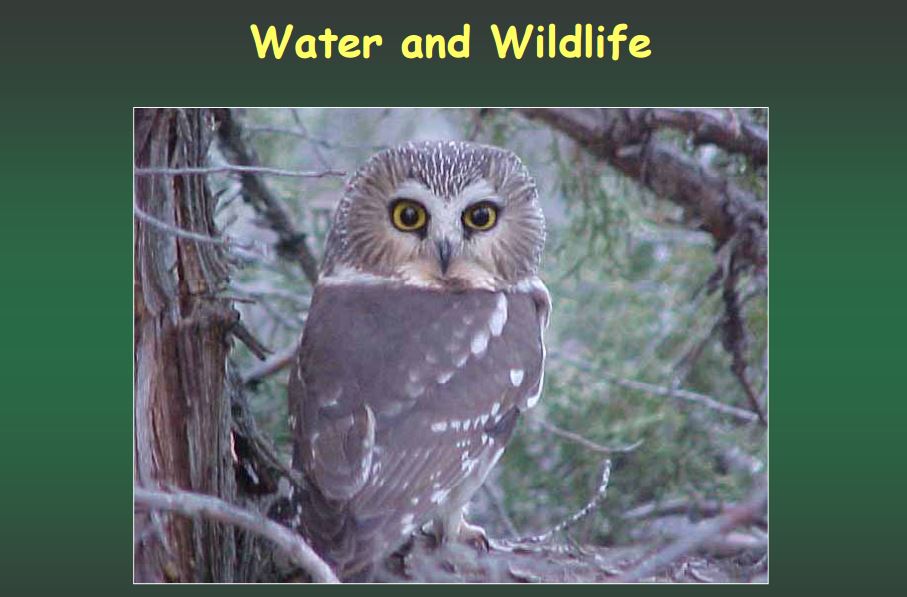 Rainwater Collection for Wildlife Water
An alternative source of water may be installing a wildlife water guzzler that captures and uses rainwater. These are great options for fields that were once cultivated or smaller properties that may not have a source of water but are providing supplemental water as a qualifying practice for a wildlife tax valuation. Wildlife including deer, turkeys, small mammals and birds will visit these wildlife friendly water troughs regularly for hydration.
A collection system can be as expensive or economical as you wish, but keep in mind that longevity of the system as well as maintenance can be addressed through the initial materials that are used. The purpose of a guzzler is to provide water for wildlife and they won't care if you spend $10 or $10,000.
When a rainwater collection system for wildlife (guzzler) is installed, it's a good idea to initially fill it with water, then in most years there should be enough annual precipitation to maintain water in them for the critters on your land. A roof funnels water into the holding tank and also slows evaporation. If you have livestock on your property, then it's recommended you fence the guzzler to keep livestock out.
If you love Texas, you will LOVE this video!