This giant whitetail buck was captured on game cameras in a part of Medina County, but one bowhunter was fortunate enough bag this brute during the early part of the 2013-14 Texas deer hunting season. But as it turns out, it was not all luck. The property had been involved in a deer management program that allowed this deer to definitely reach its genetic potential. This buck had it all: age, genetics and thanks to some rain this year, nutrition.
This free-ranging trophy buck is no doubt the buck of a lifetime for any whitetail hunter. The large frame, long points and four droptines make this buck something special. Congrats to the hunter on a successful management program and an obviously awesome hunt. Now, time to find me a lease in Medina County….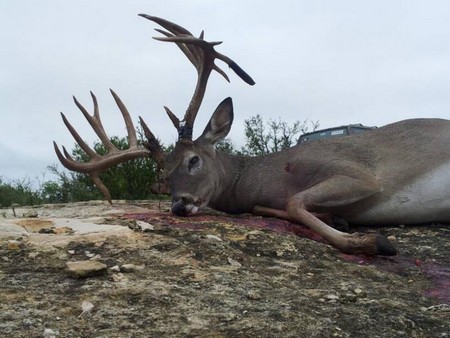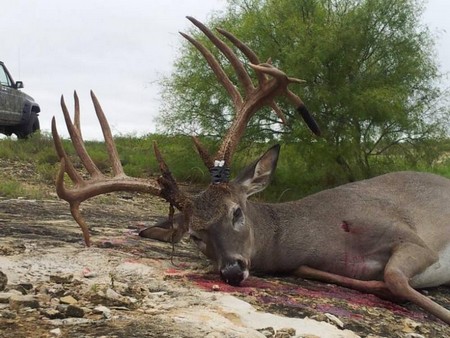 Source: "Knowing which log he went over, I head over to that spot as it was also the last I saw of him. I start clashing the area, but did not see anything. I put the binos down and start scanning with my eyes. Not twenty yards from my location, I see a beam with 5 tines sticking up out of the tall goatweeds. I'm not sure what I said at the moment, but I remember sitting down on that log for at least 3-4 minutes before walking over to him."
If you love Texas, you will LOVE this video!