Comment: In Vermont no one is allowed to feed whitetail deer, bait deer, or engage in any deer management activities. You can manage your open property to "help" deer, but there are no real incentives for farms or forested land to be used to improve a local deer herd. I think the Vermont Fish and Game could stand to hear a lot more about deer management, hunting and feeding deer, as they still believe that it causes Chronic Wasting Disease (CWD).
I have come to the conclusion that Federal and State Fish and Wildlife agencies are not interested in helping hunters. They walk the line between hunters who care about game and fish and non-game species and the far left nut-jobs that want to see anything traditional, including deer hunting, destroyed.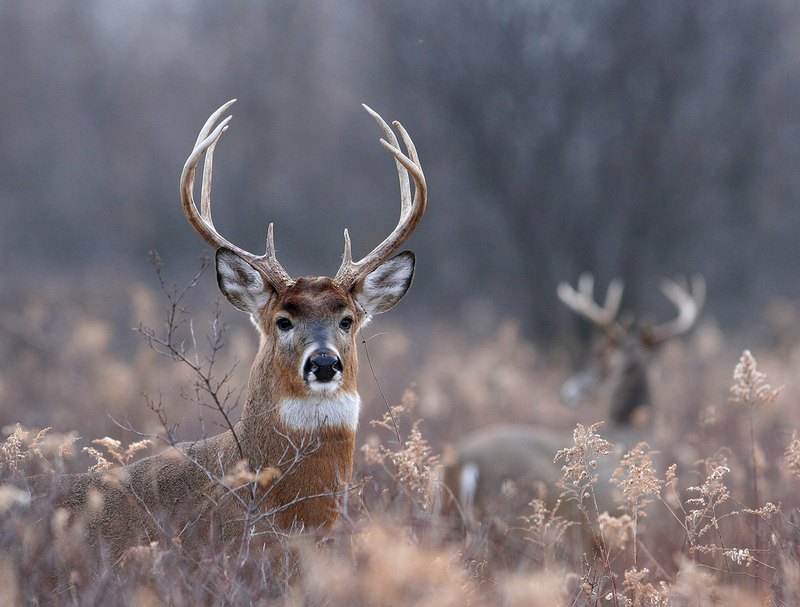 Response: It's hard to believe with as far as deer management has come in such a short time in the U.S. that Vermont is so far behind. The state tends to be one of the most liberal states out there, but very conservative when it comes to managing deer and deer habitat. As far as CWD, if the biologist working for the Vermont wildlife department think feeding causes CWD, then it might be time to get some new guys/gals in those positions.
Having worked for a state wildlife agency in the past, I can tell you that there are many factors at play when it comes to managing wildlife and habitat. Hunting regulations, in particular, are funny things. Biologists are charged (and limited) with managing the whitetail deer and other game species populations by managing hunters. However, it is impossible to make every hunter happy, and Mother Nature continues to throw kinks into the equation with floods, droughts, and continually changing habitat conditions.
The ever-changing conditions mean that habitat is moving up and down in quality, and deer populations are doing the same, but hunters often get confused by varying regulations. Last year in Oklahoma, for example, it was a good year. Deer had lots of fawns, but habitat conditions were great going into the fall and hunters had a tough time seeing deer. Fast forward to this year and conditions are horrible; very few fawns will be produced, but hunters will likely see a bunch of animals while deer hunting because of carry-over (low harvest) from last year and the fact that whitetail will be on the move, looking for food. Not a perfect example, but there are many things that biologist look at different levels.
My hope for you is that deer management in your state will take off at some point. Deer hunting in Vermont is tough; I have tried it! I never saw a deer! If I recall, I don't believe Vermont is a landowner-friendly state, at least not in the sense that other state are. In Texas, landowners interested in deer and habitat management get incentives to manage for wildlife, but they also reap the rewards. Vermont needs to move from the left, and get it right!
If you love Texas, you will LOVE this video!