It's September, so in Texas that means the new hunting licenses are on sale and dove hunting is on in the North and Central Zones. It also means the sandhill, goose and duck hunting season dates have not been distributed. The season dates must always wait for final approval from the U.S. Fish and Wildlife Service before making their way back to the states for implementation. Luckily for Texas hunters, the Texas Parks and Wildlife Commission finalized the 2012-13 waterfowl seasons at its August 30 public hearing as Texas hunters make ready to welcome record numbers of ducks.
According to this year's U.S. Fish and Wildlife "Trends in Duck Breeding Populations," estimated waterfowl production in North America's "duck factory" are at a record high, eclipsing a record set last year. The total duck population is estimated at 48.6 million birds. This represents a 7 percent increase over last year and is 43 percent higher than the long-term average since 1955.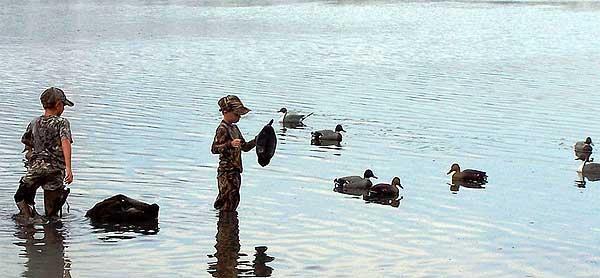 Last year was tough for duck and goose hunting as many places were without a necessary ingredient, water. This year it's just add water and hunt. Much needed rainfall this year has helped rejuvenate drought stricken wetland plant communities across much of the Texas coast, setting the stage for better than usual hunting this fall. The good duck habitat means ducks will find plenty to eat, and hunters should find plenty of ducks.
An early season for teal statewide, and for Canada geese in the eastern goose zone, runs September 15-30 with a daily bag limit of four teal and three geese. Here are the rest of the migratory hunting seasons:
2012 Duck Hunting Season in Texas
2012 Goose Hunting Season in Texas
2012 Sandhill Crane Hunting Season in Texas
If you love Texas, you will LOVE this video!