Deer hunting in East Texas can be a tough proposition. And not because there aren't any deer there, but because you can't see them — all of those trees get in the way! But at least deer readily respond to bait, right? Wrong, especially this year. It's been a tough season for whitetail hunters in the eastern part of the state. There were some bucks bagged during the rut, but for the remainder sitting in blinds overlooking feeders, it has been so quiet even feral hog sightings are down.
"I would say that is fairly accurate," said Sean Willis, Texas Parks and Wildlife Department Wildlife biologist from Lufkin, when asked if there has been a slow start to the season in East Texas. "Everyone I am talking to said nothing is eating corn because the acorn crop is so heavy." And if their not hungry, then they are probably not moving towards a corn feeder or food plot. Baits commonly used to attract deer can not hold a candle to native forbs and acorns.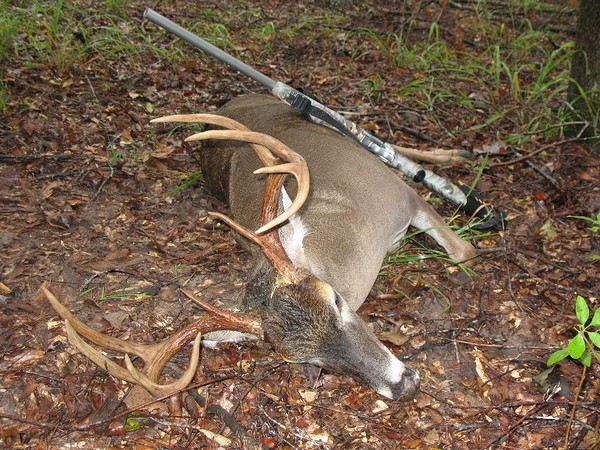 And in the Pineywoods of Texas, a heavy acorn crop can create big problems for hunters on club leases anchored to one or two stand locations. There deer, however, get along just fine with an abundance of food. So what's a hunter to do when the deer won't come to you? "What I recommend is guys get away from corn feeders and go into the bottoms where the acorns are," said Willis, who added he is still hearing acorns fall at his home.
The biologist said some East Texans, who did move or were lucky enough to have a rutting buck run by, have seen and taken some really good bucks earlier in the hunting season. "In some of these counties there are some new county records. There is a lot of quality. There are a lot of good deer, but not as many as last year. Last year for the Pineywoods, we had the most deer entered in the Big Games Awards since 2001-2002," Willis said.
Overall, Willis added, the entire deer harvest appears to be down, and that it will be difficult to catch up before the end of the general deer hunting season. "The bulk of the harvest is before Thanksgiving. If you don't get a buck before Thanksgiving, the odds go way down. That's because after the rut deer movement slows. Combine that with all the hunter activity on the ground, and it's tough. Deer aren't dumb, they hear the four-wheelers buzzing around, the campfire talk. "Whitetail deer get nocturnal," Willis said.
If you love Texas, you will LOVE this video!