Land and habitat management for wildlife has become the first priority of many Texas landowners in recent years. The social importance of hunting combined with the economic incentives from activities such as deer and dove hunting, in addition to other game and non-game animals, have landowners looking at wildlife management more than ever.
To help interested landowners out, Texas Parks and Wildlife Department and the Anderson-Houston Soil and Water Conservation District will hold a workshop on managing small acreages for wildlife at the Gus Engeling Wildlife Management Area on Friday, May 13th.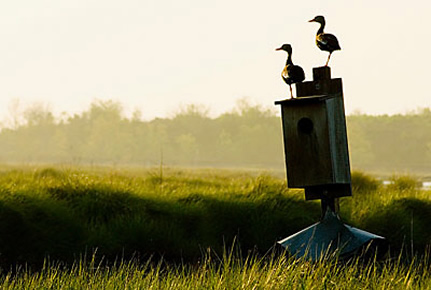 The habitat workshop is designed for landowners interested in wildlife management on properties of 250 acres or less or those who are interested in a wildlife tax valuation. The workshop will be held from 8:30 a.m to 4:00 p.m. and the cost is $15.00, which includes a barbecue lunch.
Space is limited, and payment must be made in advance, so don't waste time registering for this one. RSVP by mailing a letter with your name, property county, contact information, email address and $15 per person (check made payable to Anderson-Houston SWCD) to Engeling WMA, 16149 N. U.S. Hwy. 287, Tennessee Colony, TX 75861.
The Gus Engeling WMA is located northwest of Palestine on U.S. Hwy 287. For more information on the wildlife management workshop or to register by phone, contact Eric Woolverton, Tucker Slack or Jennifer Ganter at 903-928-2251.
If you love Texas, you will LOVE this video!