Deer Hunter: "I shot this whitetail buck with a third antler on the first day of the Ohio gun deer hunting season in 2008. I live near Carrollton, Ohio. This buck really is an oddity. It has a third separate antler growing out of the right side of its face, just above the eye socket. I had noticed that you have a picture of a deer from Kansas that had a third antler and it raised some suspicion as to whether or not it was its own antler or it had been in a fight and received it from another deer?
I know that obviously bucks with a third antler or main beam are extremely rare. There are not many third antlered deer online, but I thought you would find this interesting! I can send other pics of this buck upon request. The deer is currently on display at Gander Mountain in North Canton, Ohio. Thanks, J.F."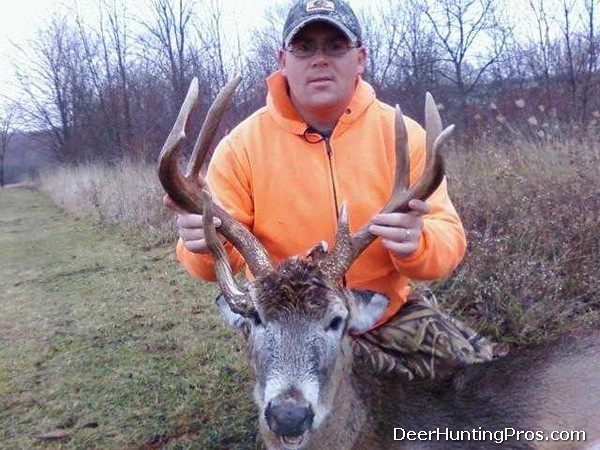 Response: J.F., what you speak is the truth! It's quite odd to see a buck with a third beam or third antler growing out from it's head. There have been quite a few bucks with split main beams on one side or the other, but rarely do hunters see deer with more than two antlers. Or better stated, they just do not exists. That's one of the greatest things about deer hunting. You just never know what you are going to see. And many times, it's really, really cool!
If you love Texas, you will LOVE this video!