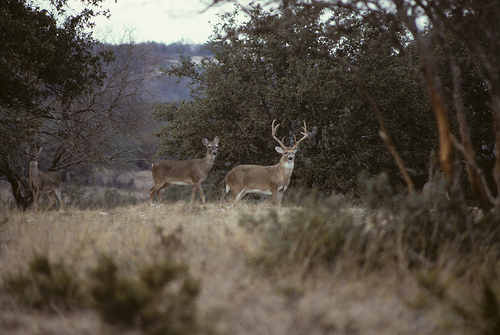 Many deer hunters and birders are familiar with the Kerr Wildlife Management Area located about 35 miles west of Kerrville, Texas. As enjoyable as this place is to be, it seems the property has become even more welcoming thanks to a new, $1.8 million conference center. The building is to be dedicated on August 27 at the management area. This structure will provide Texas Parks and Wildlife Department with a great venue for presenting habitat management and ecological programs to thousands of landowners, students and researchers.
Since its opening in March of this year, the new 2,300 square foot conference center has hosted more than 400 people at 13 meetings and seminars at the Kerr WMA. The Lee and Ramona Bass family donated $1 million as seed money for the project. Additional funding for the center, which includes more than 8,000 square feet under roof and a large parking lot, came from other private donations and in-kind services from the Texas Department of Transportation. According to the manager, Donnie Frels:
"The main purpose of the new facility is to facilitate sharing of information, planning and programs for research projects, deer habitat management programs, demonstrations and public use at Kerr Wildlife Management Area. In the future, we hope to add a native wildscapes area, rainwater harvesting, local cultural resources displays, a prescribed burning demonstration area and new hunter check station."
Since the mid-1970s, more than 2,000 tours and seminars have been presented to nearly 55,000 people. In addition, the Kerr WMA hosts 40 to 60 tours and seminars each year for landowners, wildlife professionals, sportsmen groups, universities and others on wildlife and range management practices.
If you love Texas, you will LOVE this video!