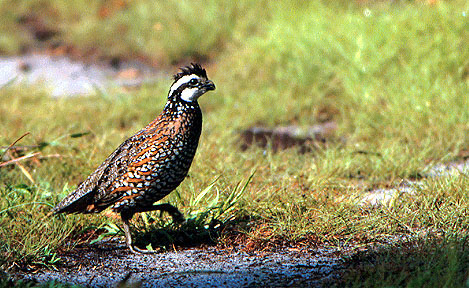 Quail and the weather go hand-in-hand. During the winter of 2009, a 2 year dry spell in the major quail hunting areas of the Texas finally came to and end. Environmental conditions, nesting and brood rearing habitat greatly improved, setting the stage for a marked increase in quail production. Sound pretty good, huh?
Not so fast. Unfortunately, after two years of unfavorable weather, the number of quail available to breed has become quite low. In general, however, quail rebound fastest from the remaining pockets of survivors from last season. So depending on where you hunt, quail populations could range from fair to good. Here is how the historically good quail hunting portions of Texas look.
South Texas Plains
This region experienced a wet winter, spring and summer, which helped quail do their thing. South Texas also had very few days 100 degrees or greater. Cool-wet summers are ideal for quail reproduction but similar to the Rolling Plains, quail carryover was a limiting factor. Quail surveys conducted by TPWD indicate an increase in population compared to last year, but still below average across the region.
The best opportunities will be on well managed sites that held over birds from last year. The average number of bobwhites observed per route was 8.6 compared to 5.2 in 2009. This is off the average and is predictive of a below average hunting season.
Rolling Plains of Texas
This blessed portion of Texas received timely winter, spring and summer rainfall resulting in excellent breeding conditions for bobwhite quail. The summer rains extended the window of opportunity for nesting. If a hen failed in her first attempt, there was ample time for a second nesting.
The limiting factor this year was not the rain, but rather the number of birds available to breed. Field reports indicate that quail have made a strong comeback in areas that held birds last year. Other areas have improved as well but to a lesser extent.
Before you head out to your part of Texas to do some hunting, it's a good idea to scout ahead to be sure the areas you plan to hunt are holding some quail. The average number of bobwhites observed per route was 8.0 compared to 6.6 last year. This is well below long-term average of 21.5, but some improvement is better than none.
If you love Texas, you will LOVE this video!