Bobwhite quail are an interesting bird that many of us grew up hunting in Texas. These upland-dwelling, ground-nesting gamebirds have taken it on the chin, so to speak, in recent years, but some folks around Texas are calling it the best quail year ever. Now, we all have a chance to learn even more about bobwhite quail.
Thew Texas Wildlife Associatin (TWA) and Texas A&M AgriLife Extension are inviting everyone to join them for their next Wildlife for Lunch webinar discussing bobwhite hunting and management. The webinar will take place on Thursday, October 20, 2016, from 12:00 pm to 1:00 pm CDT and the session is being touted as "Coffee Shop Quail Talk: Myths and Misconceptions."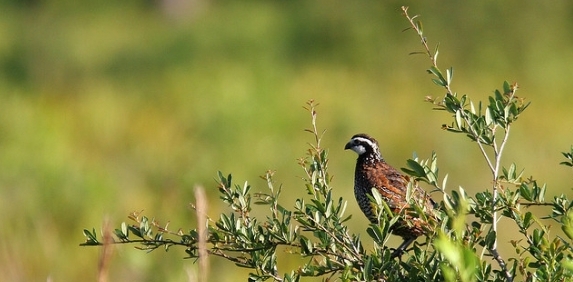 This presentation will cover common myths and misconceptions related to quail ecology, management and conservation to include: impacts of fire ants, feral hogs, turkey, roadrunners, mesomammals, disease and parasites. It will also discuss ecology facts such as: double brooding, life span, reproductive strategy and potential and also impacts of hunting at multiple scales. The speaker will be Robert Perez, quail biologist with Texas Parks and Wildlife Department.
There is no cost for the coffee shop quail talk and interested persons can participate anywhere with a computer, smartphone, or tablet as long as they have internet access.
To sign up, simply point your browser right here on the day of the webinar and click to join the Wildlife for Lunch webinar. Each web based seminar is fully interactive and allows you to engage the experts, make comments, and ask questions during the course of the presentation.
If you love Texas, you will LOVE this video!