Despite the fact that the 2014-15 bobwhite quail hunting season was the best one in about 10 years Texas is putting more money to work to restore bobwhite populations within the state. It's not simply a stocking program, but rather additional research to identify limiting factors affecting quail numbers. There is still some debate among landowners with regards to the "smoking gun" that has decimated bobwhite populations, although biologists agree many factors have contributed to the decline.
Habitat. The loss of critically-important quail habitat has been cited as the number one factor plaguing quail across Texas. Of course, fire ants, feral hogs, increased populations of raccoons, opossums, skunks, "clean" farming practices and overgrazing by livestock have only added fuel to the fire. In many areas, intense grazing by livestock has lead to the direct loss of the native bunchgrasses that bobwhite quail populations need to survive and thrive. Scattering seed grain and food plots for habitat improvement can help in local areas, but more is needed to make a difference at a larger scale.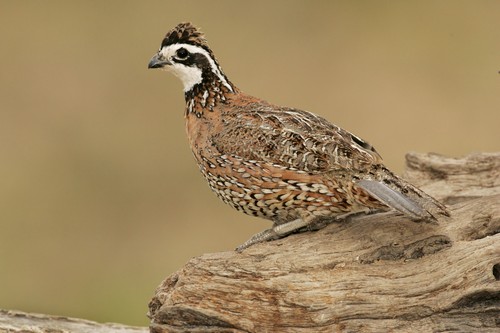 The state of Texas has dedicated millions of dollars to help in the fight to boost quail populations. "There are a lot of generations now that haven't even seen a quail," said Matt Reidy, a wildlife biologist for Texas Parks and Wildlife.

The bird, once popular among Texas hunters, has seen a serious decline over the past decade in the state. Researchers believe that it is due to a loss of habitat. "It's a bird that is really unique in that quail need specific habitat, and those habitats are declining," said Reidy. He also noted that bobwhite quail are a good indicator of the health of grasslands, thus determining how well other species can survive in the habitat.

Rancher Frates Seeligson, who owns close to 5,200 acres near Stockdale, Texas, along with other landowners, has been helping fight the quail issue. Seeligson joined forces with Texas Parks and Wildlife four years ago and began the long process of restoring his land to its natural state. The move was intended to bring back native species.

"It's not necessarily quail, while I love quail, and the quail are a game species and there's a lot of money in hunting quail; it's more for doing the program to get to the proper habitat and the balance that nature intended for this part of the state," said Seeligson.

Seeligson believes the move has paid off. Now the state is also pitching in, to the tune of $6 million, to further fund restorations similar to what has taken place on Seeligson's land. The hope is that quail will return to the area, and by most accounts, it is a process that has already started.




According to Seeligson, he recently discovered multiple coveys of quails on his land, for the first time in 15 years — an indication, he believes, that the program was working.
If you love Texas, you will LOVE this video!