Texas Dove Hunters Association (TDHA) is offering scholarships to high school seniors in Texas. Pass this on if you have any friends or family that enjoy dove hunting and will be seeking higher education this fall, including tech school, junior college or 4 year university.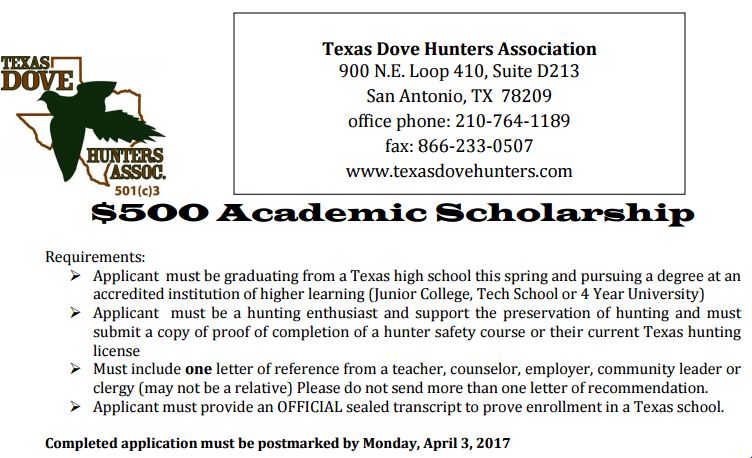 TDHA will be awarding nine $500 scholarships in May! The deadline to submit applications for the 2017 Texas Dove Hunters Association scholarships is Monday, April 3! All electronic essays and mailed applications must be either received or at least postmarked by April 3rd. Time is running out, but there is still time.
Applications are available online at: texasdovehunters.com.
If you have a senior or if you know a senior that enjoys dove hunting and may be interested in some additional money for school then please encourage them to apply for this TDHA scholarship. Questions? Then call the TDHA at 210-764-1189! The TDHA is "Growing the Next Generation of Hunters and Wildlife Ambassadors."
If you love Texas, you will LOVE this video!