Wildlife habitat restoration and enhancement for the benefit of wildlife and native plant communities is a common theme among the recipients of this year's Texas Lone Star Land Steward Awards. The Texas Parks and Wildlife Department (TPWD) and Sand County Foundation are recognizing these model land stewards and others, who have shown exemplary efforts to manage their property as ambassadors of conservation.
On May 25 at the Austin Airport Marriott South Hotel in Austin, TPWD will recognize land stewards representing private ranches in various ecological regions, plus three separate categories recognizing achievements for wildlife management associations, special contributions in outreach and education, and corporate efforts. Also, the Leopold Conservation Award for Texas will be presented to the 2011 statewide land steward, yet to be announced, by the Sand County Foundation.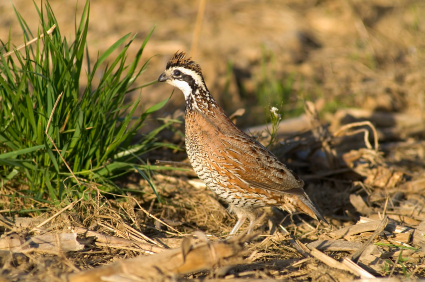 The annual Lone Star Land Steward Awards recognize and honor private landowners for their accomplishments in habitat management for white-tailed deer, turkey, quail, dove and endangered non-game species. The program is designed to educate landowners and the public and to encourage participation in habitat conservation. TPWD's primary partner in the awards is the Sand County Foundation, with current sponsors that include Gulf States Toyota, U.S. Fish and Wildlife Service's Partners for Fish and Wildlife Program, Texas Wildlife Association, Lower Colorado River Authority, USDA Natural Resources Conservation Service, Bamberger Ranch Preserve, Llano Springs Ranch, Ltd., Texas Agricultural Land Trust, and Texas and Southwestern Cattle Raisers Association.
Lone Star Land Steward Awards program objectives are to recognize private landowners for excellence in habitat management and wildlife conservation on their lands, publicize the best examples of sound natural resource management practices, encourage youth education and participation in promoting responsible habitat management and improved ecosystem health, promote long-term conservation of unique natural and cultural resources, promote ecosystem awareness and acknowledge the best conservation practices in the state's 10 ecological regions, enhance relationships between private landowners and Texas natural resource agencies and illustrate the important role of private landowners in the future of Texas natural resources.
This year's recipients characterize the unique cultural and natural heritage of Texas. Landowners restoring degraded habitats while conserving flora and fauna are a common thread. Following are summaries of stewardship highlights for each of the ecoregion and category recipients. Here is a list of this year's Texas Lone Star Land Stewards.
If you love Texas, you will LOVE this video!