The Texas Parks and Wildlife Department (TPWD) is reporting that prospects are good for the upcoming mule deer hunting season, which starts on Saturday, Nov. 21 in the Texas Panhandle and Nov. 27 in the Trans Pecos. TPWD biologists say above average habitat conditions have bolstered body weights and antler growth this year.
In addition, agency is asking hunters and landowners to submit harvested mule deer for sampling as part of enhanced, statewide monitoring efforts for Chronic Wasting Disease (CWD). The deer disease is always fatal in deer and elk. It was found in West Texas a few years ago and TPWD continues to monitor the spread of the disease.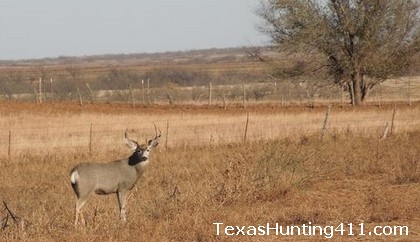 Panhandle Mule Deer
Although not required in the Panhandle, mule deer harvested in far West Texas are required to be submitted for testing under TPWD's Chronic Wasting Disease Management Plan protocols. The management plan includes mandatory check stations for susceptible species like elk and mule deer taken inside the CWD Containment Zone, which covers portions of Hudspeth, Culberson, and El Paso counties. More information on the Texas CWD zones map.
The Texas Animal Health Commission and TPWD will also use the CWD check stations in a cooperative effort to monitor for bovine tuberculosis (TB) in Texas. The tissue samples used for this effort would be the same samples currently collected as part of the ongoing CWD monitoring effort.
If you love Texas, you will LOVE this video!