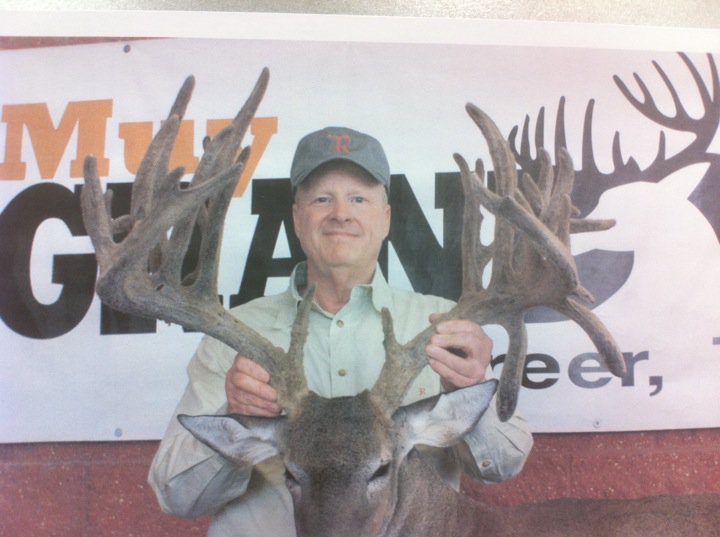 It looks like the 2010 white-tailed deer hunting season is off with a bang this year! On the very first day a lucky South Texas hunter bagged the buck of a lifetime, only it seems his ranch keeps producing monster buck after monster buck. Mark Barrett, owner of the Las Raices Ranch in Encinal, Texas, shot a buck that will be the highest scoring non-typical buck ever harvested in the state of Texas.
The buck's antlers green-scored 311 4/8 inches using the Boone and Crockett scoring method. The record non-typical Texas buck had been seen by ranch personnel as well as the ranch owner's son, Marko Barrett, who had shot the buck that previously held the distinction of Texas' highest scoring non-typical buck.
The 4,100 acre Las Raices Ranch deer population consists entirely of native South Texas white-tailed deer. This "Golden Triangle" region of South Texas is known for producing big bucks, but it looks like the area is really staking it's claim in Texas deer hunting history. And it seems Mark Barrett's ranch is the shining star.
If you love Texas, you will LOVE this video!