The dove hunting season has been open for over a month now and most dove hunters have already packed it in, but that does not mean there are not doves out there to shoot. In the North Zone Dove, dove hunting reports indicated than an abundance of playa lakes have mourning doves scattered around watering sources in the High Plains. As is to be expected, corn, milo and sunflowers continue to produce near Amarillo and Dumas.
Abilene and Lubbock dove hunters have seen the same results around sunflowers and milo. Treelines and soybeans have held the bulk of the doves in the Panhandle over to the Red River. Many hunters reported the recent front pushed some new birds to the area, but few hunters are still in the fields. But there is still time to get some dove hunting in. The season runs through October 24 and the birds are there.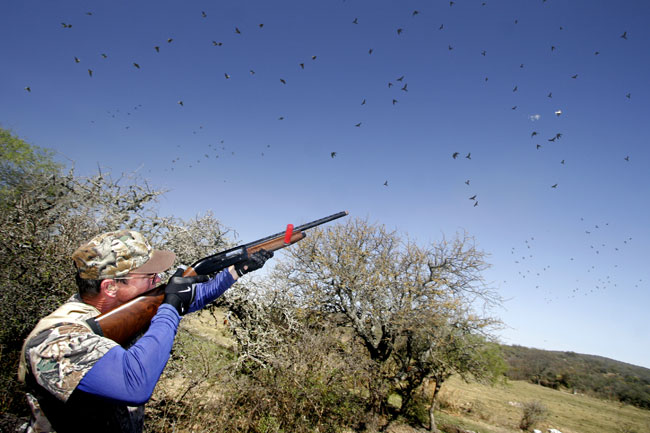 Hunters and guides in Texas' Central Zone reported that the dry weather allowed doves to resume their flight pattern. Whitewings continue to find corn, milo, and other fields offering good dove habitat from San Antonio down throughout South Texas. The cool weather has brought new doves into the area.
New birds were also reproted last week around Katy, Brookshire, Columbus, and El Campo (which is in the South Zone). These areas saw an influx of mourning doves. Central Texas reports indicate that fields have been good for near-limits around goatweed and croton. Many doves have been moving back and forth between the Central and South zone because of pressure from hunters. The dove hunting season runs through October 24, so get out there!.
If you love Texas, you will LOVE this video!