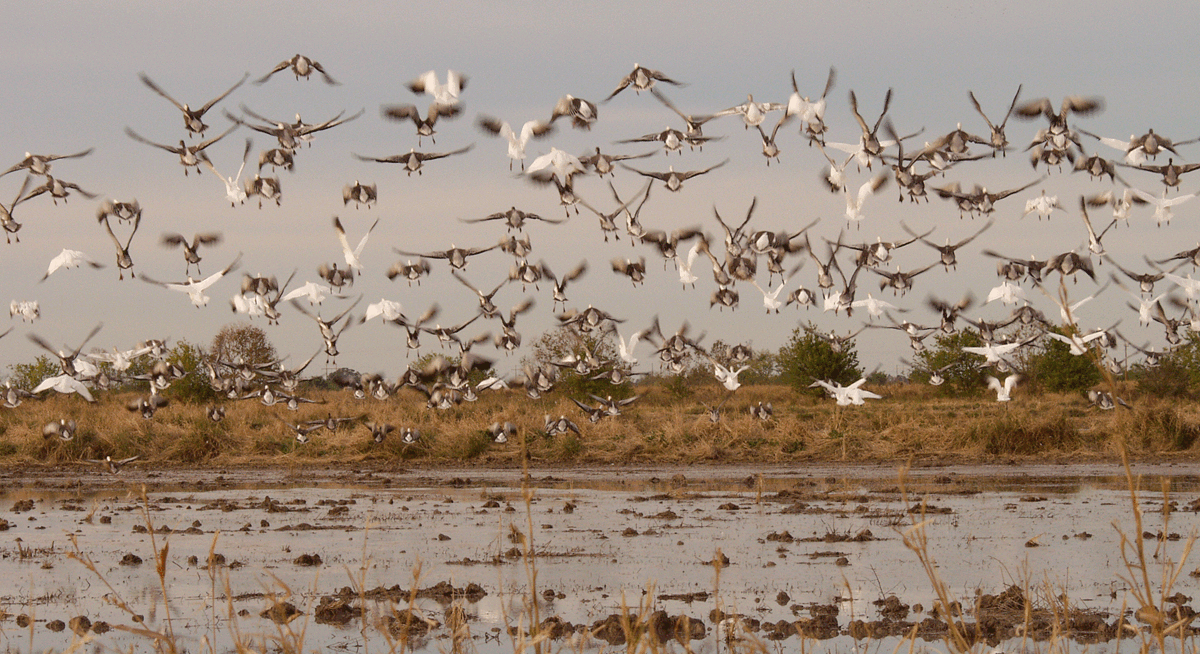 With waterfowl season just around the corner here in Texas, it's nice to see that some ducks and geese are finding there way south into Texas. I look forward to heading out to do some duck hunting and goose hunting each year, so I can't help but smile when I hear the birds are here.
Guides are reporting more specklebellies (white-fronted geese) have arrived with the recent cool front. In addition, scouts are reporting that cut rice fields are holding the majority of the birds around Wharton, El Campo, Garwood and Eagle Lake, but tese areas are always go-to places for goose hunting in Texas.
Pintail, blue-winged teal, shovelers, gadwall and wigeon are beginning to fill coastal marshes and ponds scattered across the Texas costal prairie. More bluewings arrived with the front, as expected. There is a good amount of freshwater along the coast and that has kept duck habitat in good condition.
In East Texas, wood ducks, gadwall and wigeons are beginning to show up on the big reservoirs, but there have been no reports of mallards. The duck hunting and goose hunting season in Texas opens on October 30. Get your guns out and go stock up on ammo because I think this year is going to be a good one.
If you love Texas, you will LOVE this video!