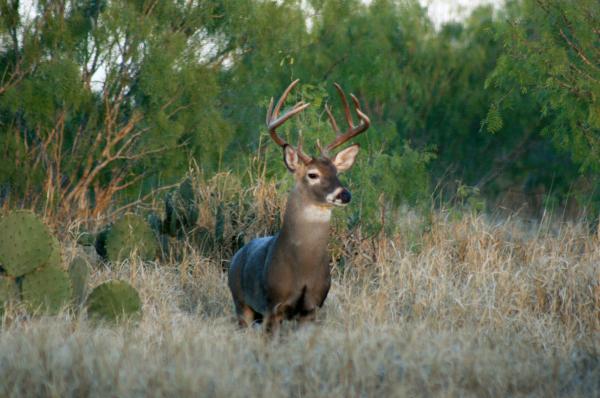 White-tailed deer hunting is a big time event down in Texas. And Texas Parks and Wildlife Department (TPWD) is boasting that this year should be a good one for hunters across the state. In fact, it was reported that some hunters in South Texas are especially ready to go, having already set their sights set on specific bucks that they have observed during deer surveys or captured on trail cameras. According to Alan Cain, TPWD whitetail deer program leader:
"There are some landowners down here that have already got some huge bucks located. We're talking bucks that will score 200 or better. Now those don't grow behind every tree but these bucks were able to recover from last year's rut and develop better because of quality habitat conditions."
Biologist are also sayiing that this deer hunting season could be a breakout year for the Class of 2004. And I'd say they are correct considering that a 300+ inch non-typical buck has already been harvest in South Texas. But 2004 was a peak year for deer productivity and range conditions, which means the odds of seeing a mature 6 ½-year-old buck this season are pretty favorable. And that is music to many a Texas hunter's ears. Alan Cain continues:
"In 2004, at least in South Texas, we had good rainfall and a good fawn crop. Consequently, even with normal deer harvest over the years, we should have good carryover and I would suggest hunters consider waiting on that older buck and not pull the trigger on the first deer you see."
If you love Texas, you will LOVE this video!