Some of the best public duck hunting opportunities in Texas can be found at the state-owned wildlife management areas (WMA) scattered along the gulf coast. During most years, these properties have good numbers of birds, good habitat and offer a number of hunt periods for waterfowlers. Freshwater is typically stable along the coastal plains of Texas, and the ducks know it.
Hunters looking for public duck hunting opportunities should take advantage of Texas' WMA system. The state is even looking to get hunters off on the right foot.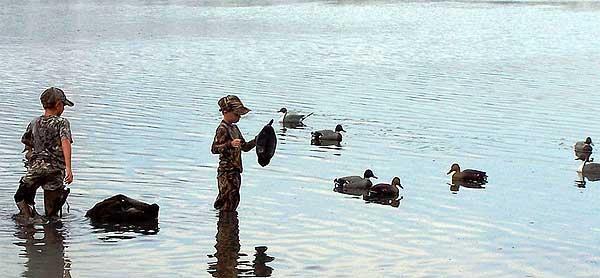 The Texas Parks and Wildlife Department (TPWD) invites the hunters and others within the community to attend an informational meeting on public land hunting access during upcoming migratory game bird hunting seasons. Updates on public hunting access within the Upper Coast Wildlife Management Areas and information on the rules and regulations of leased lands will be covered.
The public meeting will be held Tuesday, August 23, from 6-8 p.m. at the J.D. Murphree Wildlife Management Area Check Station at 10 Parks and Wildlife Drive in Port Arthur, on the south side of highway 73 near the intersection of Jade Avenue.
Additional information regarding public hunting opportunity on TPWD-owned lands is available online. Hunters specifically interested in duck hunting at Murphree WMA can contact them directly at 409-736-2551. Bring on the birds!
If you love Texas, you will LOVE this video!