If you are interested in the Texas public hunting drawings for white-tailed deer do not waste any time. The application deadlines for deer hunts on public lands will be here soon. Texas Parks and Wildlife Department's (TPWD) Drawn Hunts for deer categories have until midnight Tuesday, September 20, to apply.
Texas Public Deer Hunting Costs
The Drawn Hunts program offers economical deer hunting opportunities across Texas, including several Youth-Only hunt categories. Application fees for public deer permits are $3 or $10 depending on the hunt category. Selected adults hunters may also need to pay a Special Permit fee of $80 for regular hunts and $130 for extended deer hunts.
Some categories, such as the Youth-Only deer hunts, require no application fees or permit fees, so these are good ways to get your kids a big outdoor experience for a only a little money.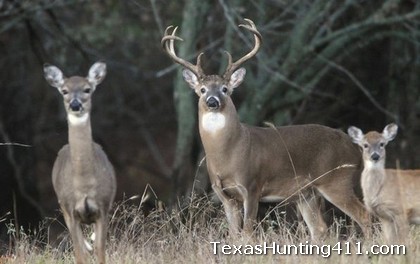 Application Deadlines for Public Hunts
It's mid-September so there is no time to waste! Among the popular drawn hunt categories closing September 20 include: E-Postcard-Youth Deer Antlerless/Spike; Gun Deer — Antlerless/Spike; Gun Deer — Either Sex; Gun Deer – Management; Youth Only Gun Deer — Either Sex; and Youth Only Gun Deer – Management.
Hunters can apply up to 11:59 p.m. Central Time on the application deadline and after the application is submitted, and they can check their drawing status online at any time.
How to Apply for Draw Hunts in Texas
All hunt opportunities can be viewed by category or by hunting land/area using an interactive map. The entire process is handled online — from browsing opportunities, to permit applications, fee payments and deer permit issuance. To participate, applicants will of course need internet access, an email address and a credit or debit card.
It also helps to have a current hunting license. The Customer ID number from the applicant's hunting or fishing license is one of the easy ways to access the system, but you do not need a current hunting license to apply.
For more information about Texas public hunt drawings and to get started in the application process visit the TPWD web site. They have all of the deer hunts broken out by hunt type, method of take and by site/area.
If you love Texas, you will LOVE this video!