White-tailed deer and the laws that regulate them are a big deal in Texas. Several of Texas Parks and Wildlife Department's (TPWD) programs encompass deer management options for rural and suburban landowners. The Trap, Transport and Process (TTP) Permit is designed to help the latter with urban and suburban deer control efforts. A new bill, SB 498, is intended to clean up and simplify the current legislation for the Trap, Transport and Process permit by removing county judge and/or county commissioners from having to sign off on the project before the permit is issued by TPWD.
The idea behind this change in TTP permit regulation is that this keeps the authority to issue the permit within only TPWD without seeking outside approval, which typically slows down the process.The TTP permit allows landowners with surplus whitetail deer, including both whitetail and mule deer, the opportunity to capture and remove deer from their lands. The program also makes sure that all venison is donated to a charitable organization.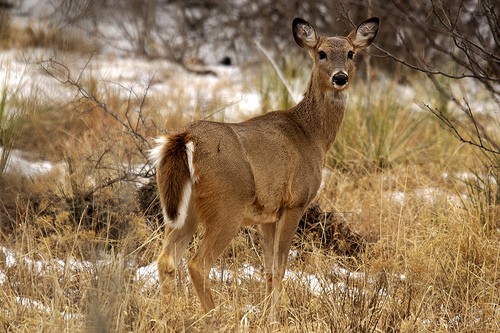 The bill concerning deer management in Texas recently passed through both the Texas House and Senate earlier this week and and is on its way to Governor Rick Perry's desk for the final step in the legislation process. If it receives his signature, SB 498 outlining the TTP permit will be become state law. This will not have any impact on Texas hunting in the areas impact because this permit is almost exclusively used by suburban areas where hunting is prohibited.
If you love Texas, you will LOVE this video!