Texas Agriculture Commissioner Sid Miller will be announcing approval of a major new weapon in the ongoing war against feral hogs in Texas. Commissioner Miller has approved a rule change in the Texas Administrative Code (TAC) that classifies a new warfarin-based product as a state-limited-use pesticide for control of feral hogs.
State-limited-use pesticides may only be bought and used by a licensed applicator or someone under the direct supervision of a licensed applicator. The pesticide, "Kaput Feral Hog Lure," is the first toxicant to be listed specifically for use in controlling the feral hog population.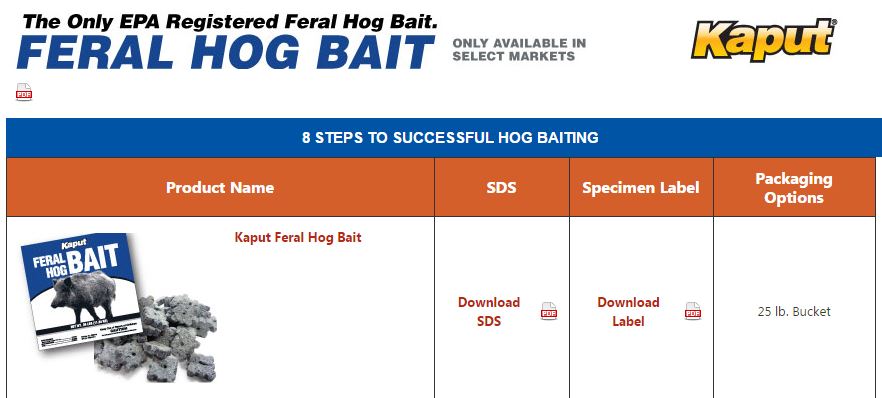 "Wild hogs have caused extensive damage to Texas lands and loss of income for many, many years," Commissioner Miller said. "I am pleased to announce that the 'feral hog apocalypse' may be within Texans' reach with the introduction of Kaput's hog lure."
Introducing warfarin as the first pesticide available to control the feral hog population is significant because it gives agriculture producers and landowners in Texas a new weapon in the fight against feral hogs with minimal risk to other animals.
Using Warfarin for Feral Hogs
The bait would be limited to private use, and according to the Texas Department of Agriculture department the pesticide, which was approved by the Environmental Protection Agency in January, would be classified as "State Limited Use." This classification would require distributors to hold a pesticide dealer's license, according to the agriculture department. Buying it would also require a person to be licensed as a pesticide applicator "or under the direct supervision of a licensed applicator."
According to the release, the TDA chose to regulate the pesticide in this way to "address the risk of inadvertent human consumption of warfarin-exposed hogs and the risk of potential secondary exposure of non-target animals."
The risks have drawn concerns from hunters and natural resource professionals. Concern for the ecosystem also prompted the Texas Hog Hunters Association to create a petition against the use of the pesticide. Eydin Hansen, the vice president of the association, said, "If a hog dies, what eats it? Coyotes, buzzards … we're going to affect possibly the whole ecosystem."
Controlling Feral Hogs
There is no doubt feral hogs are a real problem in Texas. Hogs numbers have continued to increase in the face of year-round hunting, relentless trapping, and aerial-helicopter hunting. "They're so prolific, you can't hardly keep them in check," says Texas Agriculture Commissioner Sid Miller. "This is going to be the hog apocalypse, if you like: If you want them gone, this will get them gone."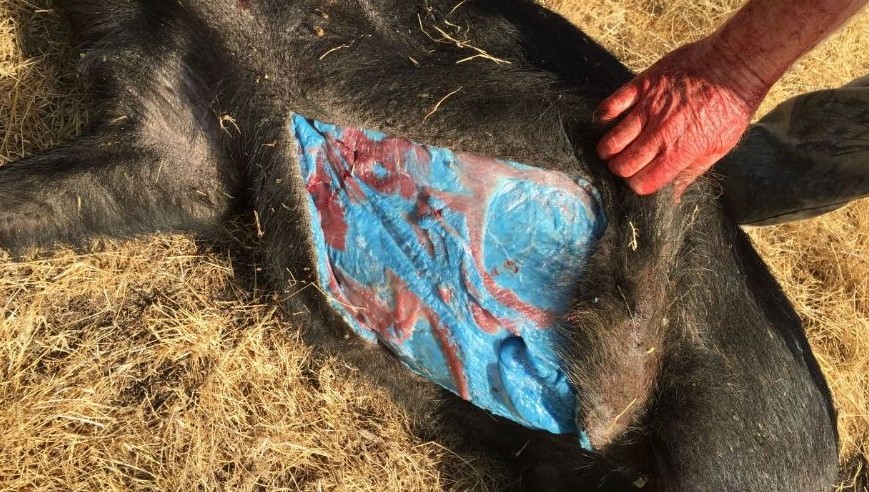 He also says that "Kaput Feral Hog Lure," does not pose much danger to other animals because hogs are especially vulnerable to warfarin, and it would take higher doses than the bait contains to harm most other creatures. A Texas Hog Hunters Association spokesman, however, says they oppose the move and would rather stick to hunting and trapping. He's stated that he's worried about the risk of feeding poisoned pork to his family, though Miller says that in a "dead giveaway," the poison will turn hog fat bright blue.
Why can't we just feed those hungry hogs bacon? It turns out a popular meat preservative works quite well at killing hogs, too.
If you love Texas, you will LOVE this video!