We always put in for Texas Parks and Wildlife Department's special draw public hunting opportunities they have each year. This year we were selected to bow hunt at the Walter Buck Wildlife Management Area (WMA) just south of Junction. At the orientation we learned that there are 5 designated hunt areas within the Walter Buck WMA. The biologist talked about each of the hunt areas and soon we were assigned to a hunting compartment.
It was early October, so we looked for the oak trees that are dropping acorns, and we hoped that some good bucks would be bedded up nearby. Finding hot acorn trees during archery season, whether hunting on a deer lease or public land, has always worked great for me. No matter the property you can always find that deer will use certain oak trees much more than others. At the Buck WMA, these appeared to be the trees with the lightest green leaves.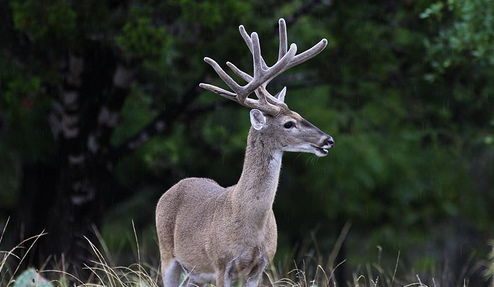 We also scouted specifically for deer trails leading into and out of our hunting compartment. There is not a lot of ground cover because of the very thin soils found in this area, so the trails are usually worn bare by native and exotic deer. Hunting the trails is my recommended no-brainer tip as it turned out, I shot 2 deer during my bow hunt while set up on a trail. One deer was a nice 8 point buck and the other was a doe. I also saw many other whitetail and an axis buck, but he spooked before I could get a shot.
In closing, the Walter Buck WMA is one of Texas's neat public deer hunting lands that has cool topography and a good amount of game. The animals there are hard to hunt, but everything is difficult to hunt with a bow. We ended up in a compartment on the southwest corner of the WMA, but the other compartments looked great too. I would definitely go hunting at Walter Buck WMA again.
If you love Texas, you will LOVE this video!