If you don't own land with deer, then you know that finding a place go white-tailed deer hunting in Texas can be hard. So it's always a good thing when more hunting lands become available. That's what just happened this past week in some parts of the state. The Texas Parks and Wildlife Commission approved opening a whitetail hunting season for deer in Dallas, Collin, Rockwall and Galveston counties as part of changes to the 2012-13 Statewide Hunting Proclamation.
Under the new deer hunting regulations, the current whitetail season structure in Grayson County will be altered to allow full-season, either-sex whitetail harvest. The amended Grayson County archery-only deer season structure will also be added to Dallas County, Collin County and Rockwall County. But that's not all. The Commission also approved implementing the current Harris County season structure in Galveston County.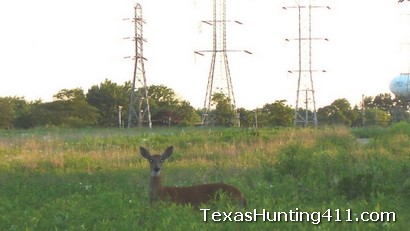 The deer hunting season in Collin and Rockwall counties has been closed since 1976 after farming and ranching development virtually eliminated all deer habitat. Since that time, agriculture has been gradually displaced by the extensive urban, suburban, and exurban growth of the Metroplex, which has resulted in highly fragmented deer habitat and minimal populations of white-tailed deer, mostly in riparian areas surrounding lakes and streams.
However, whitetail deer populations in others suburban parts of Texas have risen in the face of decreased habitat, creating political issues on how to control deer populations. The state's move to increased deer hunting in these urban counties will no only provide hunters with more places to chase whitetail, but may alleviate deer population issues along the human-wildlife interface. This will really the help deer hunters in and near Dallas County and Rockwall County.
If you love Texas, you will LOVE this video!