September is just around the corner and that means hunters are scrambling to find a deer lease for the upcoming fall. I will be happy when it arrives because the weather this year is Texas has been some kind of hot. Very hot. I don't know much about this deer lease in Stephens County, but I can put you in contact with someone that does. It sounds like a good situation for the right guys.
"We are looking for a couple of guys to fill out our deer lease south of Breckenridge, Texas. We have a little over 900 acres on the western edge of the Cross Timbers region. The land has 7 tanks with a bit of elevation change, with a good mix of oaks and mesquite with a little cedar. Good for bow and rifle whitetail hunts with over 7 stands and 10 feeders already in place. Most of us have been together for a long time on the lease and are looking for a couple of guys that fit with us.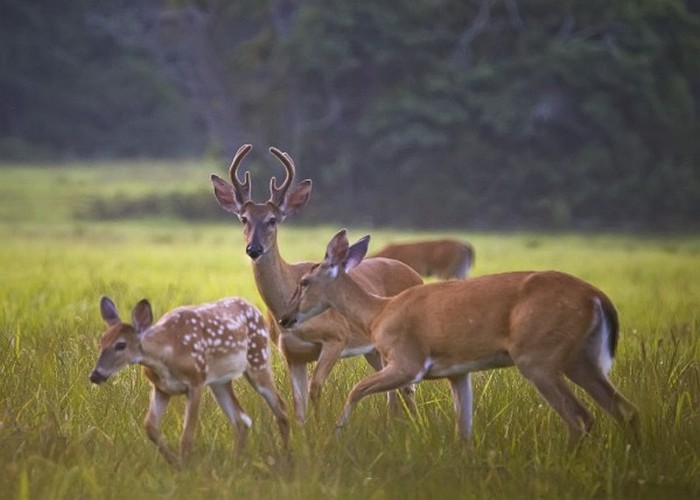 We have a cabin that we outfitted with a full kitchen, couches, fold out beds, cots, etc. We have electricity plus a daisy chain system of water barrels that supply the cabin (we fill the barrels in town). Most everybody has their own trailer so the cabin is more of a central hang out – even has a window a/c and a shower. Not the Hilton but it is comfortable.
The lease is low fence, but have been trying to manage for the past 4 years and have seen the results of selective deer harvest and a good supplemental feeding program. Too many details to share here. If interested, I would like to discuss our philosophy and regulations. Please know that we are a tight group so the fit must be good for all and we will do an extensive phone interview prior to invites to look at the ranch.
We are not brokers or organized club, just a few guys who lease this ranch for deer hunting, looking for two guys who match our philosophy. I will be going out to the ranch next weekend and will invite a couple of guys to take a look."
If you love Texas, you will LOVE this video!