With dove hunting action just months away, it's never too early to start talking about the upcoming dove hunting season. Dry weather can impact wildlife species in many ways, but officials state that it could be a good season when it opens in September. Despite extended drought conditions across much of Texas, wildlife biologists with the Texas Parks and Wildlife Department (TPWD) suggest there has been enough moisture to set the stage for good hunting this dove season.
"Dry conditions don't necessarily equate to bad dove hunting," said Corey Mason, TPWD dove program leader. "I've been around the state the last month and have seen good production of native sunflower on ranch land and numbers of doves along high lines and around water. I'm expecting a good dove season."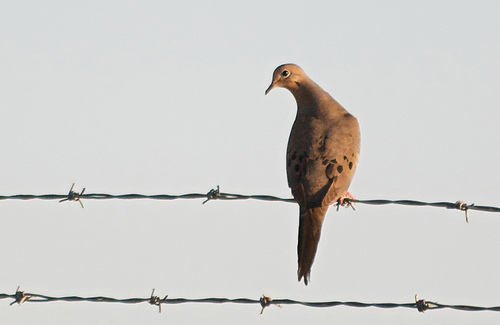 Dove reports from field biologists fall right in line with Mason's outlook. "Dove hunting should be awesome; especially if hunting over a water source," said LaGrange-based district biologist David Forrester. Dry, hot weather means water sources will be hot dove hunting. "Normally water is overabundant in my district, but this year it will be at a premium.
Additionally, if you can find a stand of sunflower, goat weed, natural food plots, etc., whitewing and mourning dove hunting should be good. Food sources and particularly native food sources are going to be an attractant because the agricultural crops and harvest just aren't going to be as good."
In regions where rainfall has been plentiful, such as the Panhandle, dove hunting prospects are favorable but could bring unwanted additions as Amarillo district biologist Calvin Richardson warned. "Probably, the only downside that I could imagine is that we probably are going to have a heck of a mosquito crop during dove season."
TPWD is also conducting ongoing dove banding research and asks hunters to please report leg bands recovered on harvested birds by calling 1-800-327-BAND. TPWD bands about 20,000 dove a year across the state. Most doves banded are recovered by dove hunting, so it important that hunters submit recovered bands to help biologist better manager the resource.
If you love Texas, you will LOVE this video!