September in Texas marks the beginning of fall and just about every hunter looks forward to dove hunting season that usually kicks off on September 1. Texas has robust fall dove populations in excess of 40 million birds and its 300,000 dove hunters harvest about 6 million birds annually, or roughly 30 percent of all doves taken in the United States! Private and public dove hunting opportunities have a major economic impact to local communities, contributing more than $300 million to the state economy.
Dove hunting provides people an entry into the sport of hunting because it is relatively economical and accessible. Through its Public Hunting Program, Texas Parks and Wildlife Department (TPWD) offers affordable access to quality hunting experiences with the purchase of a $48 Annual Public Hunting Permit. This year, TPWD has leased nearly 50,000 acres of public dove hunting fields in 46 counties.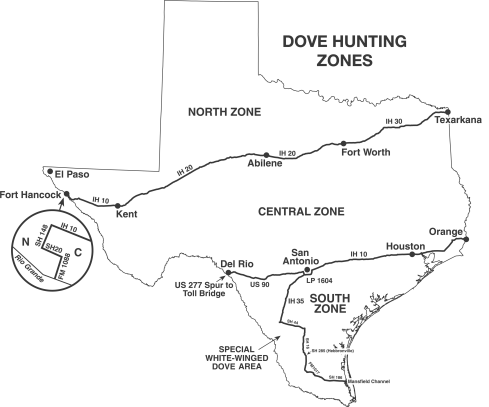 Many of the public dove hunting lands are located near major urban areas. The 140 hunting units are distributed from South Texas to the Panhandle and from Beaumont to West Texas. Over 70 percent of the dove hunting units and acreage are located in the four major metro areas of Austin/Waco, Houston/Beaumont, San Antonio/Corpus Christi and Dallas/Fort Worth, meaning most of you reading this are relatively close to public dove hunting areas.
From my experience, most dove hunting units get shot out fairly quickly, but they can provide outstanding hunting for the first couple of days. In addition, after the initial surge of hunting pressure most of the units become devoid of anyone, so later in the season doves will often move back onto the properties that have good habitat.
Also new for this year, TPWD has combined its Annual Public Hunting Map Booklet and its Dove Hunting Supplement into a single publication. The new map booklet is organized into 8 urban area based regions that will allow hunters to readily identify places to hunt in areas that they are interested in. Public hunting map booklets will be available beginning August 15 for download and viewing from the department's web site.
If you love Texas, you will LOVE this video!