This duck hunting season is shaping up to be a dry one, but the crazy thing is that there are tons of ducks! Hunting in areas fortunate enough to have retained water and preserved habitat should provide excellent duck hunting during the early part of the duck season, but may not be sustainable through the winter. Two great public hunting areas are the Justin Hurst Wildlife Management Area (WMA) and the Guadalupe Delta WMA. But will they produce this year?
Texas provides a winter home to 90 percent of the Central Flyway's ducks, roughly 10 million birds in an average year. Unfortunately, this year is an exception as extremely wet conditions in the prairie pothole waterfowl breeding grounds in Canada and the Dakotas bolstered production and near record fall flights are headed this way. The bulk of incoming ducks winter along the Texas coast and rely on a number of wildlife areas, and a lot of duck hunters do, as well.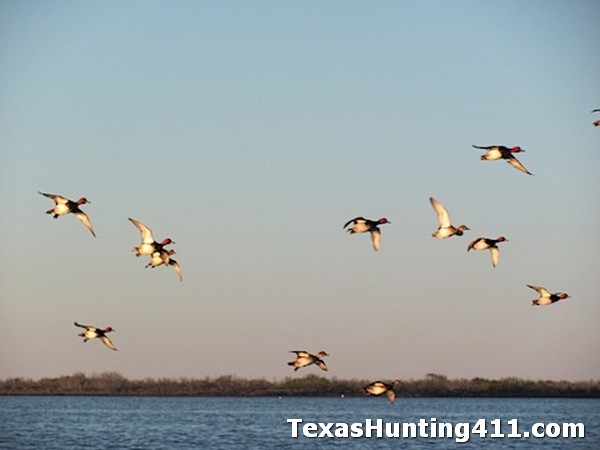 Matt Nelson, Central Coast Wetlands Ecosystem Project Leader with the Texas Parks and Wildlife Department, stressed the mid coast Wildlife Management Areas (WMA) have very little freshwater available and all wetland impoundments and fresh water ponds are dry. Currently the only water on the Justin Hurst WMA and Mad Island WMA are tidal water. The inland, freshwater ponds have no water and currently do not serve as duck habitat.
The Justin Hurst WMA has historically provided good duck hunting for folks in the Houston area, but it looks to be slim pickings this year. "It's very salty at the moment and these tidal marshes are pretty much void of any submergent vegetation too, which our migrating friends are dependent upon," Nelson said.
Guadalupe Delta WMA is in better shape as its marshes have maintained a decent amount of fresh/brackish water throughout the summer and has produced a fair amount of groceries for the ducks. "Unfortunately it's the only area along the mid-coast at the moment with decent habitat and considering the high number of migrating birds headed our way I predict what submergent vegetation is remaining will be consumed quickly," Nelson predicted. "I don't know where the birds will go but I feel that they won't be in very good shape when we send them back up north." The duck hunting will should be hot for the opener, but let's hope the habitat improves.
If you love Texas, you will LOVE this video!