Fast and furious duck hunting action is about as fun as it gets, and the Texas Panhandle can offer some real barrel-heating action at the right times. The High Plains Mallard Management Unit duck hunting season runs October 29-30 and November-January 29, 2012. The good news is that's not far off, the bad news is that few, if any, playa lakes are holding water, so most ducks are working cattle feed lot tanks at this time.
Sandhill cranes are showing in the Panhandle along with a few Canadas. Teal, pintails, shovelers, gadwalls and wigeons are solid on wet ponds along the coastal prairies. Ducks are concentrated on limited water, which should be a boon for hunters when the duck season opens November 5 in the North and South zones. Strong numbers of specklebellies are showing in cut rice fields.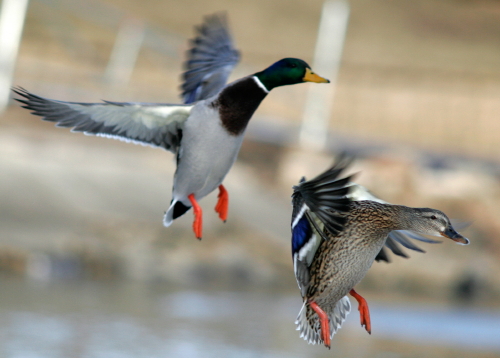 Many duck hunting reports from along the coast have stated seeing more ducks on saltwater flats earlier than normal this year, probably due to the lack of water on high ground inland ponds. This will will boast full straps for those duck hunting along the coasts, but may mean tough sledding for hunters more inland. The duck hunting season in the North and South zones runs from November 5-27 and then December 10-January 29, 2012.
The daily bag limit shall be 6 ducks, to include no more than the following: 5 mallards (only 2 of which may be hens), 3 wood ducks, 2 scaup (lesser scaup and greater scaup in the aggregate), 2 redheads, 2 pintails, 1 canvasback, 1 dusky duck (mottled duck, Mexican-like duck, black duck and their hybrids are closed the first five days of the season in each zone). All other species: 6. With surface water in short supply, the duck hunting should be red hot anywhere a hunter can find water.
If you love Texas, you will LOVE this video!