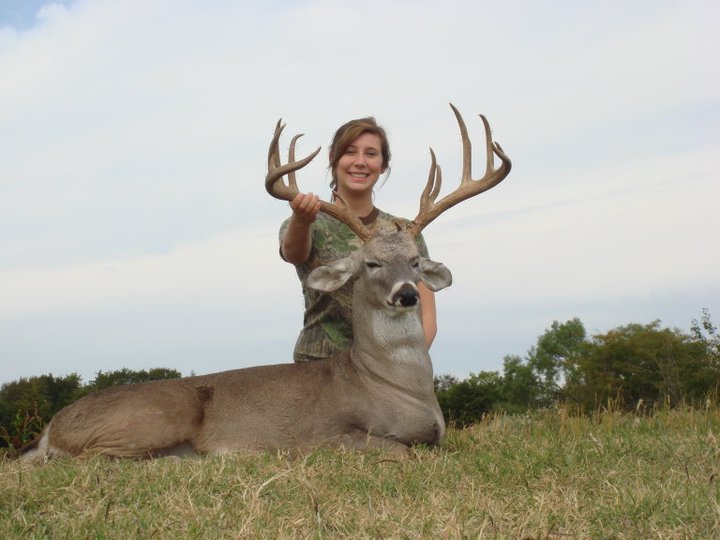 Deer hunting is something gets in your soul. And not only that, deer hunting is contagious. Sometimes it's just as much fun to hear about a successful hunt as it is to bag one yourself. Ask any deer hunter about some of their best hunts and you will get an ear full, but especially if you ask them about the very first buck that they ever shot.
The big buck above was shot in Texas and it was this hunter's very first whitetail buck. All I can say is, way to go!
"What a first buck! She's ruined now! This big buck has 14-points and sports a 23-inch inside spread, scoring a total of 175 Boone and Crockett points. I told her that one was gonna be hard to top but now she wants to kill everything and is ready to go deer hunting again! It was an awesome experience getting to sit in the stand and share the experience with her."
"Before the questions start, yes this whitetail buck was killed on a high fence property, but I could care less!  The deer age came in at 8 1/2 years old. The property was high fenced a little over 6 years ago, which leads me to believe that this buck is a native Hunt County deer. Of course, he got some age on him and was beefed up a little on protein!"
If you love Texas, you will LOVE this video!