Bobwhite quail have taken it right on the nose in recent years. Hunters have noticed less quail, which means less quail hunting. Much of that can likely be attributed to low rainfall since quail tend to be a boom and bust species, highly levered to habitat conditions. But is that all that is happening with regard to quail? Texans concerned with the widespread decline of wild quail across the state can learn about measures to stop the loss by tuning in to three fall webinars starting September 11, 2014.
The webinars, also set for October 9 and November 13, are a collaborative effort of the Texas A&M AgriLife Extension Service and the Texas Parks and Wildlife Department. The series is part of the Reversing the Quail Decline in Texas Initiative coordinated by Dr. Jim Cathey, AgriLife Extension wildlife specialist at College Station, and Dr. Dale Rollins, retired AgriLife Extension wildlife specialist, San Angelo. Each of the webinars, all slated from noon-1 p.m., can be found on the Forestry Webinar portal at http://www.forestrywebinars.net/.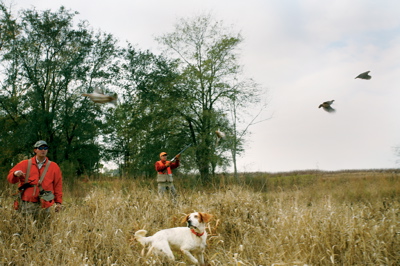 The September webinar will feature Rollins and Robert Perez, Texas Parks and Wildlife Department quail program leader, La Vernia, presenting "Reversing the Quail Decline in Texas." The webinar will describe the overall project, and provide background for better understanding the situation and its ramifications. "Quail aren't the only birds suffering a steep decline in numbers," Cathey said. "Several species of grassland birds that share habitat with quail are also experiencing a dramatic drop in numbers.
"In our first webinar, we'll provide an update on how our wild quail and their habitat neighbors are faring today. The webinar will then delve into the Reversing the Quail Decline Initiative's funded research projects on quail biology and habitat management, as well as the widespread educational efforts that are currently being implemented. This first webinar is meant to serve as a barometer to indicate where wild quail populations are today and what the agencies are doing in support of this very important, legislatively supported initiative."
Cathey said the Oct. 9 webinar will discuss successful quail habitat restoration efforts, while the Nov. 13 webinar will focus on the Texas Quail Index, a statewide monitoring effort by landowners, AgriLife Extension agents and Texas Parks and Wildlife Department biologists to evaluate quail populations and the factors that affect them. For more information, contact Cathey at 979-845-7471, jccathey@tamu.edu
If you love Texas, you will LOVE this video!