This year has been especially dry primarily because of all the rain Texas has missed over this past spring. Summer is usually a period of low rainfall, but wildfires have been particularly bad this year because of on-going, prolonged drought. Much of Texas is in "extreme" drought as classified by the weather pros. Wildfires have plagued the landscape lately, with the latest wildfire burning at Matador Wildlife Management Area (WMA).
On June 13, 2011, it was reported that eleven Texas Parks and Wildlife Department Wildlife Division employees and seven State Parks staff members assisted local firefighters in battling a wildfire on the Matador WMA that started Saturday after a lightning strike. The fire was under control within 24 hours and contained inside firebreak lines. The wildfire burned more than 10,000 acres of land found on the WMA, primarily on its the western side.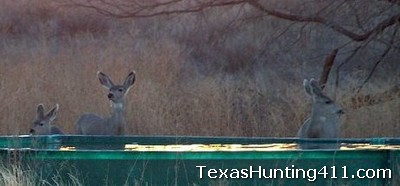 Prescribed burning is a very important management tool for maintaining and enhancing grasslands. However, the fire that burned the WMA was unplanned. However, fire was an important natural part in the development and maintenance of grasslands, forests, and wetlands, throughout history. To many of us, fire is a feared enemy that destroys everything in its path. Because of this, the use of controlled fires, such as prescribed burning, is underutilized as a management tool for improving and maintaining habitats.
"For thousands of years, tall grass prairies and open brushlands were kept free of trees by the occasional wildfires that cleared the landscape every two to 50 years. These fires were caused by lightning, or set intentionally by Native Americans. They had discovered that fire killed woody plants, but encouraged fruit bearing shrubs, and forage producing grasslands.

Present day research and experience have shown that prescribed burning can be an effective management tool. Prescribed burns are used most frequently to maintain and restore native grasslands, and help songbird and quail populations. Prescribed burning can recycle nutrients tied up in old plant growth, control many woody plants and herbaceous weeds, improve poor quality forage, increase plant growth, reduce the risk of large wildfires, and improve certain wildlife habitat. To achieve the above benefits, fire must be used under very specific conditions, using very specific techniques."



Although native plants are well adapted to wildfires, wildlife managers prefer prescribed burning, also called controlled burning, for habitat management. Biologists located at the Matador WMA have used prescribed fire in the past, but they did not have an option this time. Much of the herbaceous vegetation will green-up quickly, with the woody plants following close behind. Expect the area burned by this wildfire to provide excellent habitat and deer hunting in just a few years.
If you love Texas, you will LOVE this video!