West Texas, including the Texas Panhandle, offer some great pronghorn hunting, and it looks like landowners will have the opportunity to become increasingly involved in the management of the antelope found on their land. The Texas Parks and Wildlife Commission has approved an experimental pronghorn buck season in some areas of the Panhandle, which would allow landowners to control the harvest of buck pronghorn on their properties.
Under the current statewide regulations, TPWD determines the pronghorn harvest quota and issues permits directly to landowners for surplus pronghorn. With the new pronghorn hunting rules, landowners or their agents within selected pronghorn management units in the northeast and northwest Panhandle would determine the harvest quota and control buck pronghorn harvest on their property during the three-year pilot project.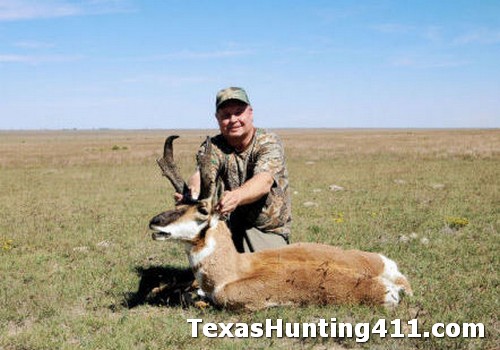 The goal of the project is to simplify pronghorn hunting regulations and increase hunting opportunity in areas with stable antelope populations. Wildlife biologists will closely monitor pronghorn herds during the pilot project to ensure populations remain healthy. This may put more buck permits into the hands of landowners, which may ultimately mean more speed goat hunting for Texas hunters.
If you love Texas, you will LOVE this video!