Whitetail bucks are busy working over saplings and rubbing the velvet off of their antlers so that means testosterone levels are ramping up. It also means that the whitetail deer hunting season is just around the corner. Archery season comes first each year and that means practice, practice, practice, because bowhunters get first crack at Texas' white-tailed deer herd. Though the season is still first, a few things have changed over the years. The archery deer season includes not only bows and arrows, but also crossbows. This hunting methods change has no doubt increased hunter participation during the bowhunting season.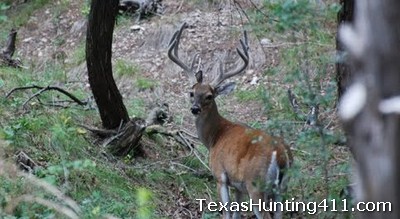 Source: "Nobody knows for sure how many archery hunters will be afield once bow-and-arrow deer and turkey season begins Sept. 28 but it's probably more than 170,000, according to Tom Newton, license revenue manager for the Texas Parks and Wildlife Department. For the 2013 season, hunters paid for 36,017 archery endorsements that are required to hunt during archery season. Super Combo Hunting and Fishing Licenses (420,834 in 2013) and Senior Super Combos (60,992 in 2013) include all endorsements fees. Newton said surveys suggest 29.9 percent of Super Combo buyers and 14.6 percent of Senior Super Combo buyers participate in archery hunting.



Whitetail deer management is now practiced widely by Texas hunters. According to Alan Cain, Texas Parks and Wildlife Department's White-tailed Deer Program Leader, Texas hunters killed 546,000 deer last hunting season, 304,000 bucks and 242,000 does. That sounds like quite a few deer, but thirty years ago hunters shot more bucks than that. Now the deer harvest is much more balanced with hunters shooting bucks and does at similar rates. The "old timers" never wanted to shoot their mama cows, but anything with horns was fit for the table. Times have indeed changed.
If you love Texas, you will LOVE this video!