Documenting deer harvest is important for managing deer herds. The Wisconsin Department of Natural Resources has started posting white-tailed deer registration numbers on their web site. The cumulative total deer harvests for Wisconsin are being updated each Monday and whitetail hunters can check them out online.
Deer hunting in Wisconsin is archery-only at the time of writing, but as new hunting seasons begin, additional harvest data will be available for interested persons to view. Each hunting season will have its own spread sheet online, divided into zones and then divided into county rows.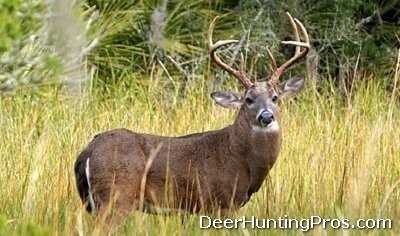 The whitetail archery season is split into archery and crossbow, so to get the total for all archery deer killed to date, it will be necessary to add the two categories together for a county, zone or season.
Antlered (bucks) and antlerless deer are separate columns for each Deer Management Unit, which is mostly by county or half-county. Counties that are split into two management zones appear in both zone displays. Wisconsin's deer registration system will maintain growing harvest totals by season, deer management unit, county, as well as deer type.
The registration system will maintain accurate deer harvest information by management unit throughout Wisconsin. Interested hunters can check out the status of deer hunting within units of interests in near real time.
If you love Texas, you will LOVE this video!