The Las Palomas Wildlife Management Area (WMA) Arroyo Colorado Unit consists of 761 acres of wildlife habitat. The native brush found on the property provides nesting and hunting for white-winged doves, but was once farm and ranch land prior to purchase by Texas Parks and Wildlife Department (TPWD). The Arroyo Colorad Unit is located in Cameron County and can be reached by traveling 3 miles east of Rio Hondo on Highway 106, then 5.5 miles north on Hwy 2925. There are no restroom facilities or potable water available.
Primitive camping is allowed for permitted hunters selected for the drawn youth white-tailed deer hunting. The closest commercial, overnight facilities are available in Harlingen, Texas. Wildlife Management Areas (WMAs) have rules and regulations for hunting not required on private property. Hunters must possess a valid hunting license, the appropriate tags and stamps, as well as the proper public hunting permit. Permits include: Annual Public Hunting Permit (APH), computer drawn Special Permits, and the Regular Permit, which allows daily small game hunting on some units. Hunters needing more information should call the Las Palomas WMA headquarters at 956-501-4793.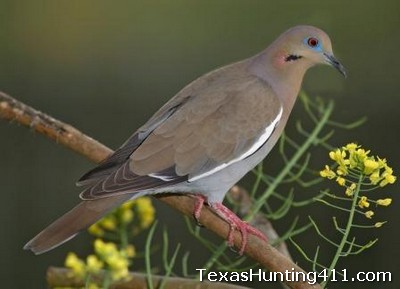 Keep in mind that hunters 16 years of age and younger are not required to have a hunting permit, but they must have a hunting license and be supervised by a licensed, permitted adult, 18 years of age or older when hunting at Las Palomas WMA. Hunters and non-hunters must wear hunter orange during daylight hours at any time when firearm hunting for any species is authorized on the unit, except turkeys, waterfowl, and doves.
If you love Texas, you will LOVE this video!