The extreme drought has wildlife on the move and a huge increase in black bear sightings have been observed by Texas wildlife officials. Currently, the Texas Parks and Wildlife Department (TPWD) is investigating the death of a black bear in Kerr County. According to wildlife officials the man who killed him felt he and his dog were in danger.
While running into a bear in Kerr County is unusual, Wildlife Biologist Mike Krueger of the Texas Parks and Wildlife Department said there have been more of these unusual sightings on Texas ranches this summer and probably more to come. That's because the bears are young and the drought is forcing them to search for food and water. That means black bear are moving across land, traveling across lots of real estate.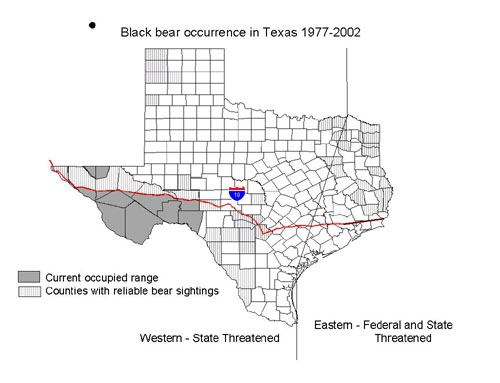 Krueger said in some cases black bears could be traveling up to 400 miles from Mexico. Since there is no end in sight with the drought Krueger said Texas residents need to be aware more bears could be out there. "I think we as Texans have to get used to having bears in our part of the world, we have to learn how to tolerate them, live with them," he said. Hunters regularly deal with white-tailed deer issues, but over-sized raccoons are a whole different issue to many landowners.
Krueger said if someone spots a bear it's best to remain calm and call Texas Parks and Wildlife. And with no rain in sight, the chances of folks spotting a black bear from Kerrville out to El Paso are only getting better.
If you love Texas, you will LOVE this video!